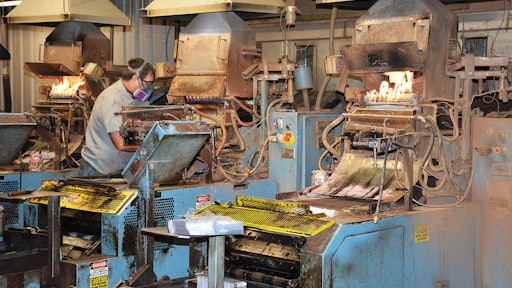 Industry Week reports that US factory production fell the most in May since January 2014 due to fewer truck assemblies.
Factory output fell 0.7 percent after initially rising 0.6 percent. The pullback reflects a disruption in truck assemblies due to a major fire at a Ford plant that halted production for several days, Industry Week reports. Without including motor vehicles and parts, manufacturing production fell only 0.2 percent.
Factories are at a steadier ground now that the US has expanded its manufacturing pace last month. With order backlogs rising the most in the last 14 years, prices for materials have continued to increase, Industry Week reports.
Utility output rose 1.1 percent after rising 3.2 percent in April, but production of consumer goods fell 1 percent.
With concerns about tariffs and the increase of material prices, stronger dollar is also threatening to undermine demand for exports. However, lower corporate and consumer taxes and a strong job market will lay a solid ground for business investments in the coming months, Industry Week reports.
To read the full original article, please click here.