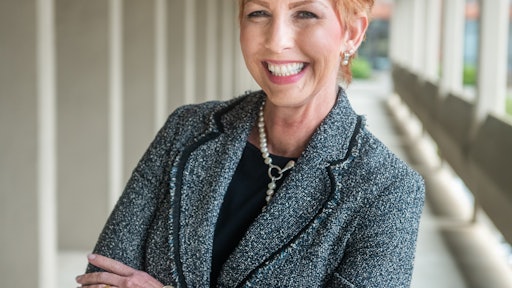 Today's supply chains are global and serve customers that are more demanding than ever. Combined with challenges such as trade wars and the very recent Coronavirus disease (COVID-19), it is easy to see why supply chains are incredibly complex and critically important to driving business success. To be a leader, you must be a problem solver. At least, that's how Logility's executive vice president Karin Bursa operates.
"A consistent attribute across all the Pros to Know that have been honored over the last 20 years is they are problem solvers," Bursa says. "They are business-savvy team builders who understand the goals, objectives and challenges their companies face. These Pros to Know are able to do it all in a very effective and repeatable manner even in dynamic situations."
Challenges change by the week, day and sometimes the minute, and Bursa has helped find solutions that help Logility's customers compete more effectively, harness new opportunities, mitigate potential risks and propel their businesses forward in a profitable manner. She is an often-sought expert resource at industry conferences and within supply chain communities to share how companies can become more responsive and successful. In addition, Bursa works closely with college-aged students, sharing insights into a career in the supply chain discipline. These attributes and more are why Bursa earned the top spot as Supply & Demand Chain Executive's Pro to Know of the Year.
Throughout the industry, supply chain leaders are expected to be a source of knowledge, adapters to change and mentors to future leaders, all while maintaining a level a passion for what they do. Over the last 20 years, SDCE has highlighted these individuals, having them stand in the forefront as Pros to Know.
"I am overwhelmed and honored to be selected as the 20th year Pro to Know," Bursa says. "It's a real honor, and I'm pleased to represent my company and all Logility brings to the marketplace as well as our exciting plans for future innovations to help our customers be even more successful."
Each year, SDCE's editorial staff vets hundreds of nominations for the annual award in order to find the best leaders in the supply chain industry. These selected winners then become the Pros to Know, an aspirational list that introduces practitioners, providers and teams from every corner of the industry. The job becomes more difficult each year, as more individuals continue to make a name for themselves.
Bursa earned our highest recognition because she continues to address one of the industry's top challenges – talent. She works closely with Millennials and Gen-Zers interested in the supply chain to get them excited about various opportunities available across the industry. In doing so, she helps the entire supply chain industry welcome a whole new generation of professionals, allowing them to bring new knowledge and skills regarding emerging technologies to the table.
"There are estimates that show demand for supply chain professionals exceeds supply by a ratio of 6:1. There is a focus to hire and retain top talent within the supply chain, and that is amplified by the fact that Baby Boomers are retiring at a remarkable rate," Bursa says.
"When this business-savvy talent pool retires, so does their 'tribal' knowledge base. Afterall, these are the folks that grew up as the supply chain developed as a discipline. Now, we are pairing that talent transition with the onboarding of digital natives, those that grew up with technology in the palm of their hands, entering the marketplace. This group understands how [technology] can make their lives better each and every day and are quick to embrace new ideas and processes to help make the supply chain more effective and responsive."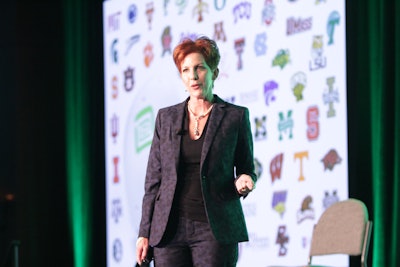 In her role at Logility, Bursa helps companies with supply chain planning and assists customers work more effectively. Logility's success is the success its customers achieve.
"I think of [Logility's] team members as problem solvers. They understand business challenges and are able to determine the data that is needed to drive those decisions. They then can apply their talents to creating software solutions that leverage artificial intelligence (AI) and machine learning to automate and accelerate business insights and decision-making," Bursa explains.
Technology-based solutions are becoming more of an answer to problems that the supply chain may face. The industry is currently seeing data double approximately every 18-24 months. There is a real opportunity to harness all of this information more effectively. Bursa believes that the only way to do that is through advanced technology based on AI, machine learning and engaging analytics.
"As humans, we only have so many hours in a day. Software solutions can employ advanced techniques, that evaluate data very quickly to identify and respond to the actual market signals," Bursa says. "Technology can give us a clear and objective signal that allows management teams to best decide the course of action that is needed. You can't do that through an Excel spreadsheet or gut feel."
With the right technology in place, it comes back to talent. Bursa is enthusiastic about helping younger generations see the supply chain as an exciting and rewarding career field, and is eager to see more universities implement supply chain majors and educate students on how it can be a viable career option. According to Poets & Quants for Undergrads, job placements for supply chain graduates is between 85-100%.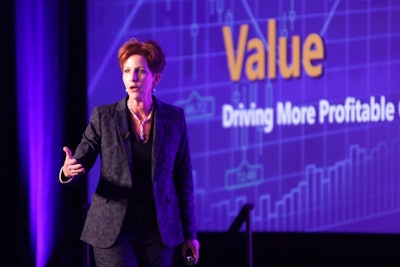 "To me, it's a career field that is colorblind and gender blind. Supply chain organizations are looking for talent that bring great communication, collaboration and problem-solving skills to the table. It's a great opportunity to look at multitasking and solving new and interesting challenges each and every day," Bursa says. "And, supply chain is evolving in new and interesting areas as well. All of that is coming together from these university programs, and it's a great honor to work with several universities to help shape the talent pool entering the marketplace."
Studies assert 25-33% of the current supply chain workforce is at or beyond retirement age, and the back-fill pipeline of new talent is inadequate to satisfy demand. As Baby Boomers retire at a rate of about 10,000 a day, Bursa sees it as an advantage for the supply chain that young professionals are taking an interest and embracing advanced technology to boost productivity. Afterall, she views them as solutions to the problem.
"You need to understand your business so you can make decisions on what gets produced, sourced and delivered to satisfy demand. That's how you become a problem solver. Don't be afraid to breakdown age-old silos and find better outcomes," Bursa says. "As we all become life-long learners, we can deliver tangible benefits that we as supply chain professionals can deliver to our companies. It's an exciting time and we have only scratched the surface of the potential we have to make our businesses even better."
Read on to learn more about the other 2020 Pros to Know.