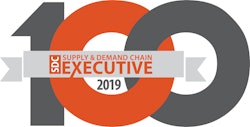 In order to achieve supply chain success, companies will face a series of challenges. It is essential that a company continue to pursue, develop and implement best practices that leverage well-organized projects that are relevant to strategic objectives. The outcome of these projects brings further insights into the innovation and opportunity for improved processes within supply chains.
The 2019 SDCE100 showcases the industry's most successful and transformative projects that deliver value to enterprises across a range of supply chain functions. The projects offer a forward-looking perspective for the industry on new opportunities that allow companies to take the leap toward success.
Enabler: 3Gtms — www.3gtms.com
Customer: RedStone Logistics
Project Goal: TMS implementation to support a growing 3PL client base with increasingly complex requirements to help RedStone differentiate its services
Solutions: TMS implementation
Business Impact: RedStone's growth is based on blending services and pricing models along with excellent client service. It was crucial that the company implement an easier and more efficient system for on-boarding clients. On average, the company has gone from a 10-12 week on-boarding range to just a few weeks, allowing it to deliver value to clients faster. The company can also maximize the use of its creative pricing strategies and attract industry leaders in e-commerce, automotive and freight hauling.
Enabler: 6 River Systems — www.6river.com
Customer: Healing Hands
Project Goal: Double the warehouse pick rate to achieve same-day shipping for customer orders
Solutions: 6 River Systems' Fulfillment Automation solution powered by collaborative mobile robots and artificial intelligence and machine learning software in the cloud
Business Impact: Previously, Healing Hands' associates were manually picking with one order per cart. Now with 6 River Systems' Chuck robot, the company is picking at 180 UPH with some associates even picking at 300 UPH. Because the robots come equipped with scanners, associates can scan items hands-free more easily and validate correct items on the spot. In addition, there is now 75-percent less walking as Chuck eliminates needless walking by autonomously driving to and from products, and active picking and takeoff areas. This allows associates to stay focused on picking.
Enabler: ALOM — www.alom.com
Customer: Customers representing top brands from the automotive, technology, medical device and financial industries
Project Goal: Implement a business intelligence system providing ALOM customers with real-time visibility and control over supply chain performance metrics
Solutions: Proprietary, database integration, data analytics, business intelligence, machine learning and mobile device app development
Business Impact: With a powerful supply chain business intelligence system, known as ALOM BI, the company was able to monitor and achieve the key supply chain metrics critical to customer success. With the value-add, customers were able to meet 100 percent of daily production and fulfillment goals, boosting ALOM's customer satisfaction rates. The tool is deployed at least once a week, providing real-time visibility to supply chain performance metrics. This access to centralized and continuously monitored data gives customers a competitive advantage of speed, agility and control to quickly identify and mitigate any potential disruptions or determine areas of opportunity and growth.
Enabler: Arkieva — www.arkieva.com
Customer: Nouryon
Project Goal: Achieve a harmonized S&OP process with cross-functional team collaboration
Solutions: Arkieva Products, Third-Party Integration
Business Impact: By working with Arkieva, Nouryon achieved a harmonized S&OP process across all its units. It also integrated a financial planning system used by controllers and financial analysts to create an annual budget using Arkieva and received access to a more robust demand segmentation system that makes it easier to recognize demand patterns and create plans accordingly.
Enabler: Avercast LLC — www.avercast.com
Customer: Kawasaki Motors Corp.
Project Goal: Improve forecast accuracy and provide end-to-end planning visibility
Solutions: Avercast Business Forecasting and Avercast Supply Planning
Business Impact: Previously, Kawasaki was technologically constrained as to what it could accomplish. By partnering with Avercast, the company is now empowered to spend more time analyzing and adding value to the forecast and demand plan with user-defined outlier identification capabilities and greater forecasting visibility. With Avercast's solutions, Kawasaki has seen a substantial improvement in inventory turns and a decrease in overall inventory levels.
Enabler: Avnet — www.avnet.com
Customer: Avnet
Project Goal: To accelerate profitable corporate growth and drive higher customer satisfaction by expediting time to value
Solutions: Deploy array of supply chain digitization technologies including robotic process automation (RPA), artificial intelligence, machine learning, advanced analytics and conversational bots
Business Impact: Avnet has enhanced its operations by deploying intelligent automation across the business, including warehousing, quoting, customer service, supply chain, sales and procurement. Among the benefits of these initiatives are notable gains in the efficiency of the ordering process, improved data quality and demand forecasting, as well as more time for people resources to focus on delivering a differentiated customer experience.
Enabler: BluJay Solutions — www.blujaysolutions.com
Customer: Private-label dairy manufacturer
Project Goal: Modernize the manual, paper-based process used to manage 1,200 ocean bookings per year. Improve visibility, accuracy and efficiency while providing relief for IT staff. Reduce risk and eliminate errors by automating the booking process and AES filing for international exports.
Solutions: BluJay Global TMS
Business Impact: BluJay's Transportation Management ocean mode provides the full picture. With more visibility, the customer knows the total landed cost and can make educated decisions on all aspects of the journey. Some benefits that the company achieved were: sizable reduction in hours spent on ocean export processes, visibility to better sourcing decisions, planning cohesion, cost savings and increased digitization.
Enabler: B-Stock — www.bstock.com
Customer: Fortune 500 retailer
Project Goal: The primary business objective was to increase buyer engagement and pricing for the retailer's returned and excess merchandise
Solutions: B-Stock's B2B online marketplace platform and services, including auction strategy, payment processing and customer support
Business Impact: A Fortune 500 warehouse club retailer had been working with B-Stock to sell its returned and excess inventory through a private B2B liquidation marketplace. As pricing and buyer engagement on these mixed lots leveled, the company needed a new strategy to increase bidding and recovery. B-Stock recommended that the retailer implement specific storage strategies, resulting in increased buyer engagement. The electronics lots achieved a 50-percent increase in recovery, while seasonal items generated a 66-percent increase in recovery over mixed lot pricing. The retailer experienced an overall 155-percent jump in recovery for general merchandise as well.
Enabler: CaseStack — www.casestack.com
Customer: Leading food and agribusiness company
Project Goal: Reduce or eliminate retail supply chain performance penalties, control transportation costs and facilitate expanded penetration for new division
Solutions: CaseStack's Retail Freight Consolidation Programs
Business Impact: CaseStack helped the client save an average of $0.18 per pound shipped to their major retailers by transitioning them into its Retail Freight Consolidation programs. The programs reduced their exposure to retailer supply chain performance penalties, significantly reducing their transportation costs compared to LTL. The consolidation also helped create incremental revenue and margin growth for the client by helping them expand penetration and helping win placements at other major retailers. CaseStack helped the client meet consumer expectations by reducing out of stocks by achieving a 99.6-percent average fill rate as well.
Enabler: Celestica — www.celestica.com
Customer: Electronics Manufacturing Company
Project Goal: Maximize customer satisfaction by enabling on-time delivery, reducing shortages, avoiding supply premiums and improving customer delivery performance
Solutions: SAP Enterprise Inventory and Service Level Optimization, Kinaxis Rapid Response
Business Impact: Celistica improved the company's Days of Supply by 22 DOS during the project period. Despite a demand upside the project resulted in inventory reduction and it continued to see working capital benefits throughout the year. The loading of an optimized safety stock reduced shortages and helped the manufacturing teams to improve its delivery performance and increase end customer satisfaction. Leveraging a persistent data source streamlined the optimization process, allowing Celestica to refresh the recommended safety stock more frequently and simplifying the onboarding process for future customers.
Enabler: CT Logistics — www.ctlogistics.com
Customer: Wholesaler of plumbing and HVAC supplies
Project Goal: Consolidate LTLs into TLs with stop-offs; reduce costs/fuel; shippers choose shorter transits; and allow greener choices while decreasing spend
Solutions: Software developed internally by CT
Business Impact: CT Logistics sequenced deliveries in the most efficient way with its route optimization software, providing truck routes that minimized mileage for its client. The company's software allowed the client to meet its transportation requirements and decrease its carbon footprint. With the software, it was able to reduce its "per pallet" CO2 emissions by 14 percent in the fourth quarter of 2018.
Enabler: DW Morgan Company — www.dwmorgan.com
Customer: Fortune 100 Electronics Manufacturer
Project Goal: Conversion of an outsource-managed, multi-supplier ground transportation network to an asset-based infrastructure for utilization, cost, visibility and quality gains
Solutions: ChronosCloud-based systems for visibility, data gathering, analytics and connectivity across supplier networks and platforms. Morgan's proprietary FlexShip system for route management and operations.
Business Impact: With the combination of high-value goods, regular transit frequency, common service levels and shared lanes across suppliers, it provided the framework for a transformation to an asset-based carriage. DW Morgan used technology and analytics to assess and redesign the network, transforming the model. In addition, Morgan provided real-time visibility, management and all transit operations and infrastructure. The electronics manufacturer saw overall cost savings exceed 10 percent compared to the previous model. Deliveries are on time 99 percent of the time with the new model, a significant improvement over the prior outsourced network. Empty truck trips have been reduced by at least 10 percent, adding to cost savings and increasing sustainability performance because of reduced carbon emissions. In addition, customer reports show satisfaction and improvement in trustworthiness ratings.
Enabler: Elementum — www.elementum.com
Customer: Fortune 500 healthcare company
Project Goal: Reduce logistics lead time and improve the process for imports to Brazil from Europe and North America
Solutions: Elementum Platform
Business Impact: By utilizing Elementum's Transport and Incident Management workspaces, the customer gained more granular visibility into its Brazil import process, creating optimized workflows to address key inefficiencies within its end-to-end supply chain. The company used Elementum's incident management with over 20 people who collaborated and expedited an incoming replenishment import order. This prevented an order cancellation by the customer, thereby protecting $3 million in revenue. After implementing this project and undergoing improvements, the customer achieved a 30-percent reduction on most transportation leads and increased inventory cost savings and improved inventory turns ratio.
Enabler: Elemica — www.elemica.com
Customer: Global chemical company
Project Goal: Merger of two global supply chains and creation of a digital supply network
Solutions: Elemica Digital Supply Network
Business Impact: Three business entities created by the M&A enabled the company to allocate capital more effectively, apply powerful innovation capabilities that are more focused and productive, and expand value-added products and solutions to more customers worldwide. Through multi-tenant architecture, the company has extended its core ERP systems. And the Elemica Digital Supply Network has allowed other businesses to run on its infrastructure. With Elemica, the company has moved forward on its digital transformation by introducing frictionless business processes that save time, reduce labor costs and free up working capital through more efficient inventory management.
Enabler: Hilton Supply Management — www.mysupplymanagement.com
Customer: N/A
Project Goal: Procurement model transformation to better meet customers' needs, strengthen relationships, grow a diverse supplier network and drive massive economies of scale
Solutions: HSM 2.0
Business Impact: By rolling out HSM 2.0, a rebranding effort to note the restructuring and reorganization, the company's overall revenue was up 32 percent year over year. In addition, average market competitiveness was up 13 percent in 11 major categories and total global savings were up 11.5 percent. The creation and addition of a "Procurement Center of Excellence" helped streamline data, category intelligence activities and analytics capabilities, helping grow team satisfaction 6 percent in all major categories.
Enabler: Kinaxis Inc. — www.kinaxis.com
Customer: Lippert Components Inc.
Project Goal: Implement a planning solution for statistical forecasting, consensus demand planning and supply planning to unify people, systems and processes
Solutions: Kinaxis RapidResponse
Business Impact: In order to have a successful implementation, Lippert Components understood that it had to align its decentralized models, define and support the culture shift, and bridge the siloes that had previously existed. By collaborating with Kinaxis, the company was able to provide tools that were needed to achieve organizational goals. Since starting in 2014, Lippert has clear visibility of demand and supply, reduced material shortages, improved on-time delivery, empowered collaboration across multiple teams and many more.
Enabler: Logistics Plus Inc. — www.logisticsplus.net
Customer: Fortune 100 Global Industrial Manufacturer
Project Goal: Increase network velocity/reduce total transportation time, increase supply chain visibility and improve routing reliability
Solutions: Custom 3PL SaaS, predictive analytics, global tracking and tracing, customized user interfaces and a multi-tenant, multi-client system
Business Impact: Within 30 days, Logistics Plus and its client had gone from concept and napkin drawings to live operations. By mapping out the client's global supply chain, Logistics Plus reconfigured it into individual processes for each supplier context and established local teams to coordinate routing between suppliers and carriers by capturing data points at the hand off between participating organizations. By pin-pointing the source of transportation delays through captured data, the company was able to take corrective action.
Enabler: Noodle.ai — www.noodle.ai
Customer: Transplace
Project Goal: Help Transplace monetize the depth and breadth of its transportation network, lower transportation costs and minimize exposure to the spot market
Solutions: Noodle.ai System of Intelligence for Transportation
Business Impact: The use of Noodle.ai's apps added a system of intelligence to Transplace's operation and helped Transplace fully leverage its large network and achieve optimal transportation costs and service benefits for its shipper customers. By partnering with Noodle.ai, the company experienced lower exposure to the spot market and reduced carrier costs by building probabilistic itineraries that reduced empty miles while increasing acceptance rates. Transplace is expecting a 10-percent reduction in transportation costs and upwards of $7 million in savings for shippers.
Enabler: Optricity — www.optricity.com
Customer: Global healthcare equipment company
Project Goals: Increase picking productivity, reduce replenishments and stock-outs, and decrease cycle time
Solutions: OptiSlot DC Software
Business Impact: By running actual orders through the selected scenario, OptiSlot was able to highlight via heatmaps and associated reports expected slotting optimization results. When comparing the current state to the selected scenario, the team saw a 12.97-percent increase in lines per hour and 19.6-percent decrease in travel times, resulting in an overall increase in productivity. Replenishments were reduced by 15.85 percent and total costs were reduced by 11.48 percent, giving much-needed improvements that the company could benefit from.
Enabler: RateLinx — www.ratelinx.com
Customer: Rockwell Automation
Project Goals: Improve transport performance
Solutions: Intelligent Invoice Management, Integrated Data Platform
Business Impact: Since using RateLinx's intelligent invoice management DaaS, Rockwell Automation has captured freight data from its invoices and runs it through a modeling environment that produces information that can make more precise shipping decisions in real time. The project has yielded considerable benefits to the company's transportation execution, as well. For inbound freight, the company achieved real-time access to clean, precise data and has produced more accurate monthly reports of missed savings and route violations, enabling more strategic long-term decisions and collaborative work with suppliers. The smoother workflow has made a difference for employees. RateLinx's DaaS provides a single interface for research and quoting activities, compared with the sources and systems.
Enabler: SwanLeap — www.swanleap.com
Customer: Leading snack and ingredient nut manufacturer
Project Goal: Improve efficiencies in supply chain and cut transportation costs
Solutions: TMS with Lightning Integration
Business Impact: As a result of leveraging SwanLeap's system and services, the client is on track to meet its cost savings goal of $1.25 million. In addition, the client is experiencing the benefits of being known as a "shipper of choice" because of an implemented dock scheduler that delivers savings through cost avoidance from increased rates resulting from detention charges. By partnering with SwanLeap, the client is now maintaining and exceeding its strict On Time In Full requirements.
Enabler: Systech — www.systechone.com
Customer: Haircare manufacturer
Project Goal: Identify unique, individual products, secure the supply chain, mitigate product diversion risk and protect company revenue
Solutions: Systech's Brand Protection Suite
Business Impact: Systech delivered the ability to authenticate and track products at the individual item level and leverage aggregation to move a case or an entire pallet of items with one scan, enabling the brand to secure its supply chain, mitigate product diversion risk and protect its revenue. Since the rollout began, the company has increased product throughput to over 500,000 unique e-fingerprints, solved the "brushed metal" challenge and improved risk management.
To see additional winners, please click here.
Companies in this article