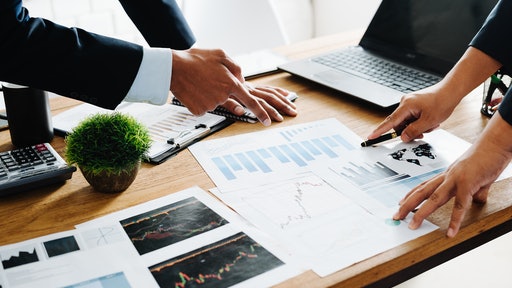 Getty Images
Balancing cost and resilience will be vital as more than 40% of consumer products and retail organizations anticipate stockouts during this holiday season, and nearly 40% expect late deliveries, according to a recent survey from Capgemini.
"As supply chain disruptions continue to pose new challenges for retail and consumer product organizations, they are pivoting their sourcing strategies to build resilience. Balancing cost efficiencies with resilience while focusing on adopting sustainable and circular economy practices will go a long way in creating future-ready supply chains that can drive profitable growth," says Lindsey Mazza, global retail lead at Capgemini. "In order to adapt and thrive, consumer product and retail organizations should also focus on preparing for the holiday season, which can be a profitable yet challenging period. Optimizing inventories, localizing supply chain networks and exploring alternate fulfillment options can help businesses be more prepared during this period to meet consumer expectations. Technology and data will play a key role in this – be it helping with demand sensing, automating warehouses, improving customer experiences, or ensuring efficient fulfillment."
Key takeaways:
Nearly eight out of 10 (79%) consumer product and retail (CPR) organizations are diversifying their supplier base, with 71% actively investing in regionalizing and localizing. For example, 83% of organizations are actively investing in friendshoring.

Over three-quarters (77%) of CPR organizations said that geopolitical issues are impacting the costs and efficiency of supply chains. Against this backdrop, the report found that nearshoring and domestic sourcing is gaining prominence as organizations try to strike a balance between cost and resilience.

Globally by 2025, offshore procurement is expected to drop by 7%, with nearshoring and domestic sourcing set to increase by 4% and 3%, respectively.

North America is leading the nearshoring trend, with a 9% increase in nearshore procurement in terms of dollar value, a 4% increase in domestic, and a 15% reduction in offshoring procurement.

Among the top issues organizations anticipate during the 2023 holiday season, 42% of CPR organizations expect to encounter stockouts or product shortages, 38% expect late deliveries to their customers due to import delays and, 35% of organizations foresee labor shortages.

For 42% of CPR organizations, improving supply chain cost efficiency is the top focus in the next 12–18 months. However, to achieve this, the vast majority (82%) of CPR organizations believe that their supply chain will need to change significantly, and nearly nine in ten (86%) state that data and technology must play a key role in securing that transformation.

Of the technologies being adopted, deployed and scaled, data management (56%), cloud computing (55%), and automation (52%) are leading the pack as priorities for realizing cost savings and driving revenues.

Sustainability remains important but large-scale adoption is still lacking. Three-quarters (75%) of CPR organizations surveyed reported that they are making conscious efforts to be more sustainable. Similarly, nearly nine in ten (86%) acknowledge that ethical and responsible sourcing, transportation, and manufacturing are key for competitive advantage. This figure was just 69% when surveyed in 20201 . However, less than half of companies have deployed and scaled sustainability initiatives, with just 49% having done so for responsible sourcing, 45% for circular product design and 45% for recyclable packaging.