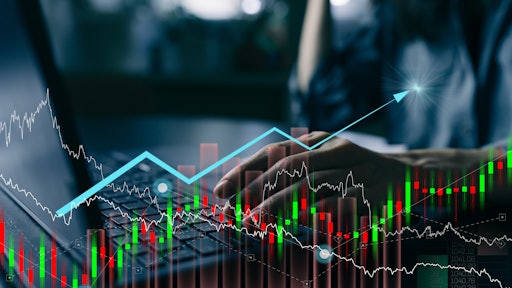 Leonid AdobeStock_501221203
Peak season shopping predictions are optimistic, with 52% of U.S. supply chain practitioners expecting e-commerce sales to be higher compared to 2022. These sales have already begun – 42% of consumers reported starting their peak season shopping early this year, according to new survey results from Kenco.
"As we look forward to a successful holiday shopping season, e-commerce supply chain leaders should already have plans to head off inventory and staffing issues now," says Felix Vicknair, VP of supply chain solutions at Kenco. "By preparing for potential peak seasons rushes, employee illnesses and vacations and more, leaders are better positioned to meet their customers' expectations, and having the right logistics technology in place is key."
Key takeaways:
While supply chain practitioners predict a busy e-commerce holiday season, 60% say the "COVID hangover" still impacts supply chains. Nearly 30% of practitioners selected managing inventory concerns as their biggest concern heading into the 2023 peak season. Other top concerns from practitioners include customer dissatisfaction (23%) and finding suitable seasonal staff (21%).

Consumers had similar inventory concerns, with 60% indicating product availability as their top concern for peak season supply chains.

To prepare their operations for peak season, 35% of practitioners have implemented new technology, including solutions addressing inventory visibility (42%), shipping efficiencies (38%) and e-commerce ordering (33%). Additionally, more than one-third (35%) of practitioners have explored artificial intelligence (AI) for their operations to manage everyday processes, and 73% of those respondents use AI to address inventory tracking.

Some (38%) of practioners have encouraged additional sales events outside of Black Friday (38%), and others (34%) have implemented seasonal price matching on products.