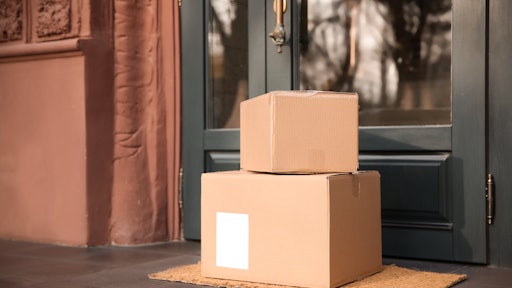 AdobeStock_321471783
Nearly 60% of merchants expect higher holiday sales than were achieved pre-pandemic, with 35.2% saying they expect 2021 sales to be higher than all previous years, according to a Ware2Go study. In addition, 44% report that as of September, they are already in peak season, and 13.8% report that their peak season started during or before the month of August.
"With limited inventory and capacity constraints, merchants are starting early, as opposed to offering significant discounting, to convert sales this year," says Steve Denton, CEO of Ware2Go. "Merchants have significant capital tied up in inventory sitting at the ports right now."
From Ware2Go:
Half of the merchants surveyed reported product shortages in 2020, and 46.4% report that running out of inventory is their top fulfilment concern as 2021's holiday shopping season approaches.

In anticipation of heavy demand, merchants are stocking up – 63.2% report that they ordered their holiday inventory by August, 44.4% ordered "more inventory than usual" and 43.3% reported ordering inventory "earlier than usual."

However, 19% are unsure if their inventory will arrive in time for peak season, and 46% are still concerned that they will run out of inventory this year.

Merchants' key concerns in the area of fulfillment and logistics include labor shortages (45.6%) and longer than usual lead times (36%).