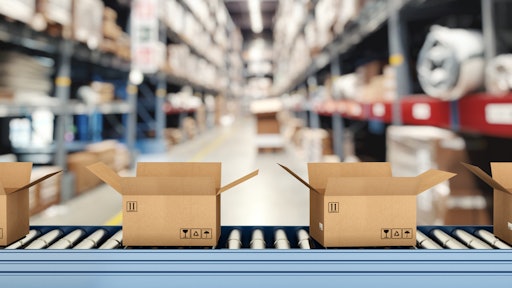 alphaspirit
Spee-Dee Promotes Harmann to Sales Application Manager
Spee-Dee Packaging Machinery has promoted Danny Harmann to Sales Applications Manager. In his new position, Harmann will oversee customer sales to ensure filling and checkweighing solutions meet specific application needs. Harmann has worked with Spee-Dee for 15 years and was most recently Project Manager.
Brenda Chamulak Named as President, Tekni-Plex Packaging Products
Brenda Chamulak has joined Tekni-Plex as president of its newly created Packaging Products division. The Packaging Products division comprises the Action Technology, Tekni-Films, Tri-Seal, Flexible Healthcare Packaging and Dolco Packaging businesses within Tekni-Plex.
Chamulak will be responsible for accelerating organic growth as well as driving a full range of merger and acquisition activities for the division, which has revenues approaching $900 million and 27 manufacturing plants in eight countries. Chamulak comes to Tekni from Jabil Packaging Solutions (JPS) where she was CEO, SVP and president.
MHI Announces 2 New Board Appointments
MHI announces two newly elected members to the Roundtable Advisory Committee and the Board of Governors effective Oct. 3, 2020. The new Board members, who will represent the members of the recently acquired Warehousing Education and Research Council (WERC), are Annette Danek-Akey, executive vice president, supply chain at Penguin Random House and Jason Minghini, vice president supply chain solutions at Kenco Logistics Service.
Annette Danek-Akey has more than 25 years of experience in supply chain management and industrial engineering, with strategic responsibility for warehousing and business-to-business customer service relations for the world's largest book publisher. Jason Minghini has over 15 years of experience in end-to-end global supply chain network design, facilities design, transportation optimization, continuous improvement, inventory planning, robotics/automation, systems development, business strategies development, and management consulting for a variety of customers in different industries.
Companies in this article