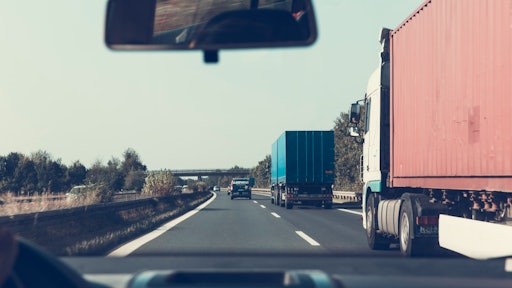 Markus Spiske from Pexels
Brett Bennett to Join Crowley Logistics as Senior Vice President and General Manager
Crowley Maritime Corporation announced that Brett Bennett will join the company Aug. 3 as senior vice president and general manager of Crowley Logistics, the company's largest business unit with more than $1 billion in annual revenue. He will report to Ray Fitzgerald, Crowley's chief operating officer, and work from the corporate headquarters in Jacksonville, Fla.
Bennett comes to Crowley from Wallenius Wilhelmsen Solutions where he served as senior vice president and head of global terminals and stevedoring. He has more than 25 years of experience focused on transportation and end-to-end logistics, including a 12-year stint with Damco Distribution Services, Maersk's logistics arm. While there, he served as chief operating officer-USA and vice president of operations and strategic client management.
North Carolina Railroad Company Names Carl M. Warren Next President
After a highly competitive national search, the North Carolina Railroad Company (NCRR) announced that Carl M. Warren will assume the role as the next president, effective Aug. 17, 2020.
During a tenure at CSX, Warren led industrial, port and commercial development across 23 states, two Canadian provinces and Mexico. His most recent role focused on driving growth to CSX by aligning business development efforts around short lines, port authorities, site selection consultants and new customers. He also has diverse public and private sector experience from previous assignments at CSX, the Port of Portland, Oregon and BNSF Railway, in real estate, operations planning, sales & marketing and port development.
Companies in this article