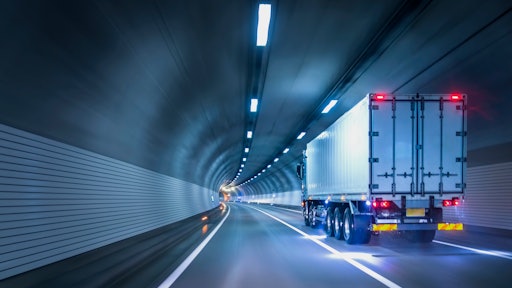 Getty Images
CFI announced the opening of a new headquarters office for its Mexico subsidiary CFI Logistica. The company has moved into Guadalajara's World Trade Center, an international corporate trade complex with nearly three dozen businesses representing eight countries.
"This move isn't just about providing a nicer place of work for our employees," said Fernando Palomares, Director of CFI Logistica. "This provides us with space to continue expanding the scale and scope of our business while delivering the best-in-class service our customers have come to expect." Palomares noted as well that "As a company that does business in all three North American countries and is a subsidiary of a $5 billion North American transportation leader, this location aligns perfectly with our growth strategies and complements CFI Logistica's customer-focused mission."
In 2019, in response to accelerating business volumes, CFI Logistica expanded staffing by 50 percent to some 75 transportation and logistics planning and operations professionals. CFI Logistica also expanded its service footprint in 2019 to include customs brokerage and service to Central America. Additional strategic initiatives are planned for rollout this year.
"We're sending a clear message to the marketplace," said Mike Cervin, the company's vice president of sales. "While many transportation providers are making well publicized exits from the Mexican market, CFI Logistica is aiming to expand, making it exactly the right time in our history to move into a larger, more strategic facility that can accommodate our continued expansion."
Cervin added that the company is experiencing growth in both cross-border and intra-Mexico traffic, across full-truckload and less-than-truckload segments. The company's service portfolio includes all trailer types as well. "The majority of our top customers have needs throughout North America," Cervin said. "We serve the entire North American continent with a diverse set of services that match up well with the multiple supply chain needs of customers with freight moving within and between Mexico, the U.S. and Canada."
CFI Logistica is a subsidiary of Joplin, MO based truckload provider CFI and has been serving the Mexican market since 1985. The company operates a proprietary less-than-truckload (LTL) network in Mexico with six cross docks and extensive warehousing capabilities. CFI Logistica also offers an international LTL service leveraging CFI's truckload assets and strategic partnerships with LTL carriers in the U.S. With full brokerage capabilities, the company delivers cost-effective solutions in every modal category.