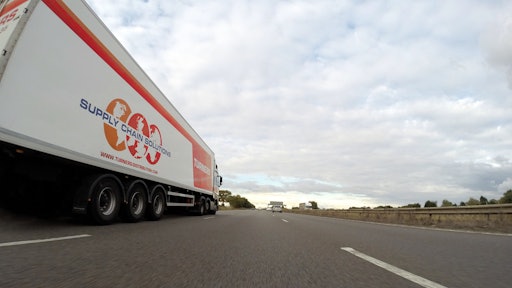 3Gtms expands innovative board of directors
Tapping a wide range of established talent in the supply chain industry, 3Gtms has bolstered its board of directors, bringing on six new executives.
Sumeru Equity Partners managing directors Paul Mercadante, Sanjeet Miltra and Mark Haller, along with CEO/owner of ISO Vision LLC, Stuart Kerr, experienced operations executive Gary Kowalski and Tompkins International executive vice president Gene Tyndall have all joined 3Gtms' board of directors.
The software developer believes it will grow with this new talent, which it claims will think inventively and creatively.
All six new members are powerful executives and CEOs in supply chain management.
Financial expert Katherine Harper has been appointed chief financial officer of BDP International, overseeing the group's entire financial operations, including subsidiaries, partnerships and joint ventures.
Harper has three decades of experience, and this will not be her first attempt at taking the CFO role. She moves from AgroFresh where she was also the CFO and Tronox before that.
At BDP, the executive will be responsible for the financial operations of its 143 offices in 36 different countries.
Pilot Creates New Role to Grow Local Sales
Previous director of global business development at Pilot Freight Services, Rochelle Wilson, is now stepping into a newly designed position named vice president of field sales.
The logistics service is looking to increase productivity regarding local sales with the new role in which Wilson will target relationships with customers, building new ones and strengthening existing.
Pilot president John Hill referenced Wilson's deep understanding of the company's services to create new solutions in helping clients as a factor in the decision to promote her.
Kool Logistics Director of Customer Sales Moves to GM
Transportation operations at Kool Logistics has a new supervisor as John Druckenmiller takes over as general manager. He will be based out of Kool's Nashville location.
Druckenmiller's role will assist in the growth of market-strategic placement of nationwide carrier partners and its overall services.
MARS Starts 2020 Off with New Officers
A new group of officers has been selected to lead the Midwest Association of Rail Shippers (MARS) for 2020, who were selected early in the New Year at the association's annual winter meeting.
The new officers consist of Watco Companies' Stefan Loeb as president, Iowa Interstate Railroad's Carrie Evans as first vice president and CSW Transportation's Kathy Bathurst as second vice president.
Women in Trucking Gains New Board Member
Chris Heine, director of transportation at Amazon, is focusing on equality in tandem with the Women in Trucking Association as he joins the Board of Directors.
In an effort to combat gender inequality in transportation and logistics, Amazon joined WIT as a Gold Level Partner and is now appointing Mr. Heine on the board following the two's partnership.
Dynamic Infrastructure Continues Fight for Infrastructure Management with New Board Member
Critical infrastructure across the United States is getting much needed maintenance surveillance through startup Dynamic Infrastructure and its new board of directors' appointment.
Kevin Reigrut, leaning on his experience as former transportation authority director of Maryland, joins the board of directors at Dynamic Infrastructure, as the startup works to implement an artificial intelligence system that will keep infrastructure records.
Dynamic Infrastructure co-founder and CEO Saar Dickman expressed that the appointment shows the confidence of the company and product.
Reigrut believes that the deep-learning solution will save departments of transportation costs and resources, as well as private infrastructure companies.
Crowley Maritime Corp. Restructures Management
Beginning March 1, Crowley Maritime Corp. will gain a new operating officer who will report to CEO Tom Crowley and oversee four senior vice presidents and general managers.
Originally beginning his career with Crowley, Ray Fitzgerald will rejoin the company next month at its headquarters in Jacksonville, Florida. He worked 13 years for Crowley before moving on to Wallenius Wilhelmsen, where he served another 20 years in various senior leadership roles.
Managers Rocky Smith of Crowley Fuels, Rob Grune of shipping, Steve Collar of logistics and Shiju Zacharia of Crowley Solutions will all report to Fitzgerald.
Crowley says that while management is restructuring, responsibilities will not change but instead will be augmented.
Johnson Controls is tapping a new chief marketing officer on a global level to focus on advanced market strategies with new targets.
Phil Clement reports to executive vice president and chief digital and customer officer Mike Ellis, who believes Clement will play a critical role in pushing forward growth.
The CMO is now in control of global responsibilities such as conceptualization, market development, research and planning. He comes from Aon, where he was the company's first ever global chief marketing officer and had to develop its global CRM systems, common sales process and a single global brand.