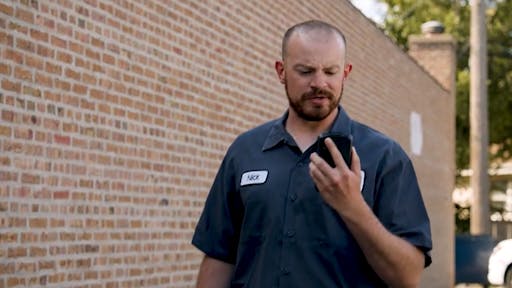 Zebra Technologies
Business operations have slowly gravitated toward mobility for workers, allowing remote work and investing into mobile equipment. The coronavirus (COVID-19) pandemic dramatically compounded these trends, forcing companies to have workers who can do so work from home and those that have to come in have as little physical interaction as possible. This means an increase in hardware to allow for these changes to happen while keeping the supply chain moving. Zebra Technologies launches the EC5x series, its first individually assigned mobile computer in the style of a smartphone, in congruent to this new trend. 
Technology companies developing new products focused on social distancing and remote work alludes to a future with these trends still valued even after the pandemic has subsided. 
Per Businesswire: 
EC5x series is a new category of individually assigned mobile computers designed to keep workers connected and informed while improving individual productivity, collaboration and the customer experience across multiple industries.
Featuring the look and feel of a consumer smartphone with the Android10 operating system (OS), an optional integrated scanner and a robust software suite specifically designed for front-line workers, the durable EC5x series is Zebra's thinnest, lightest mobile computer.
It is designed to be a company-owned, personally assigned device that is carried at all times, keeping workers connected no matter where they are and helping improve business agility and responsiveness to real-time changing conditions.
Virtually waterproof, drop-proof and dust-proof, the durable device can transform into a full workstation by docking it into a workstation cradle accessory connected to a monitor and keyboard.