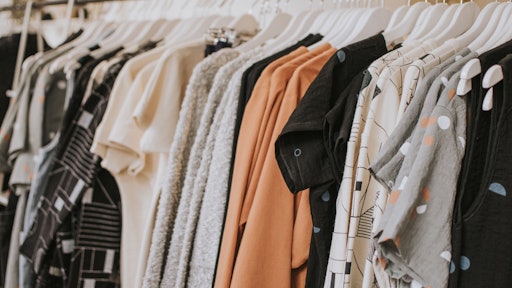 Unsplash
Customers of Rent the Runway, a designer fashion rental business, are voicing complaints of delayed and cancelled deliveries.
Social media comments left by would-be customers detail on wedding gowns not being delivered in time and waiting for a customer service representative on the phone has reportedly taken three hours.
The company is aware of the disruption, claiming that a new warehouse system has caused the delays.
"We upgraded a huge tech system in the warehouse this week which caused some orders to be delayed by a day which then in turn caused influx of incremental calls into customer service that we're digging through," CEO Jenn Hyman tells Recode. "Good news is, [the] new system, which will be in full effect next week, dramatically improves inventory availability and our warehouse efficiency. So short-term pain for long-term better experience for our customers."
A spokesperson for Rent the Runway declined to say how many customers were impacted by delays.
Hyman reportedly sent an email to customers addressing their complaints. Recode reports that several customers have claimed to never receive it.
The email reads, "We are working around the clock (myself included!) to implement these operational transformations as quickly as possible. ... We know that we will make some mistakes, so for the next month, if you have time-sensitive events, please order a few days earlier than you normally would. We are sorry, and we own this."
Now the company's head of supply chain is stepping down after a wave of complaints.
Marv Cunningham joined Rent the Runway in October 2018 as chief supply chain will leave his position at the end of the month.
"Marv has been an asset to Rent the Runway as we continue to scale our operations. We thank him for his contributions and wish him the best in his future endeavours," a spokesperson confirms.
Rent the Runway currently has a billion dollar valuation, raising over $125 million just this year. the company's subscriber base is reportedly growing 100% year-over-year as well. In addition, the company has recently expanded past just designer dresses to rent out, moving toward every day wear and home goods.
Recode reports that at least 70% of the company's business relies on its subscription business line which costs $159 a month.
The hefty price plays a roll in the significant logistics prowess it needs as a rental business. From shipping orders to retrieving them after a customer sends them back, inspecting them, dry cleaning them and getting ready for the next customer takes an extensive amount of time.
Earlier this year the company opened a second fulfillment center location in Texas that is fully automated. The center marks only the second warehouse for the company.
The 300,000 square foot fulfillment center will cut shipping times and continue to expand its merchandise mix and designer brands. The automated facility is driven largely by RFID tags that are attached to items and electronically scanned.
Update:
On Friday, Rent the Runway temporarily stopped accepting new members in order to address current logistical challenges.
"We realize we have let you down, and we need to fix it," Hyman said in an email to current customers. "We understand how frustrating this is for you, and we want you to know how valuable you are to us."
According to the email, the company is providing a full refund and will also make $200 payments to members who didn't receive clothing in time for a special event.
Rent the Runway further addressed the challenges in a statement posted to their website:
"Over the last few weeks, some of our customers have experienced delays in receiving Rent the Runway orders," he statement begins. "The delays, which began Sept. 13, are due to unforeseen issues associated with a significant transformation that we are executing in our fulfillment operation."
It continues, "Our technical team is working to fix these issues as quickly as possible. We expect this upgrade to be completed by Oct. 15 or sooner, which will improve the Rent the Runway experience."
This article has been updated to reflect current information.