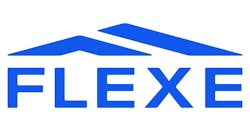 On-demand warehousing and fulfillment company, FLEXE, has raised $43 million in Series B funding. With the investment, the company will accelerate development of its technology platform, double its team size and continue to build the on-demand warehousing category.
"We are excited to announce our investment in FLEXE, the pioneer of on-demand warehousing, as the company continues to transform the $1.5 trillion global logistics industry," say Raj Atluru, managing director at Activate Capital and new member of the FLEXE board. "FLEXE presents such clear value for forward-looking businesses who recognize that structural flexibility is a competitive differentiator and key ingredient to winning in the market. We look for pioneering businesses, and FLEXE is exactly that."
Since launching in 2013, FLEXE has created the largest open network of warehouses connected through a single technology platform. Companies can access more than 1,000 warehouses across North American with the technology.