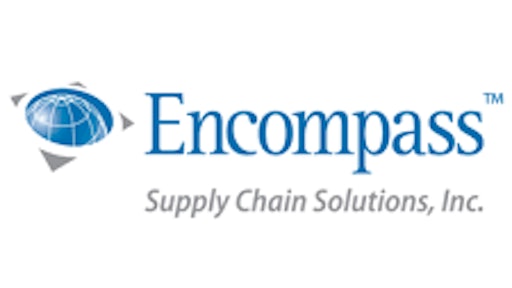 Encompass Supply Chain Solutions has finalized the build out of a new warehouse complex near Fort Lauderdale, Florida, intended to support extensive company growth.
After doubling the size of its existing distribution center in Davie, Florida two years ago, Encompass has reached maximum capacity and decided to develop a nearby larger facility at 3410 Davie Road within the new Davie Business Center complex. The company completed moving and is now fully operational at its new locale ideally situated close to major interstates and shipping ports.
The center's South Florida location is also the company's distribution point for parts supply to Latin America. Encompass maintains other distributions in Las Vegas and Atlanta as well.
Encompass' president and CEO Robert Coolidge explained that the decision to build followed consecutive record-setting quarters of transactional volume for the company. Growth in the Appliance vertical, with recent warranty authorizations such as Samsung, was a driving factor, as well as a surge in support for key customer segments like home warranty, extended warranty and multifamily property management. Encompass also manages the parts supply chain for a number of world-leading brands.
Additionally, the extra space will be used to increase the company's inventory position and accommodate adequate operational staff to serve major regional clients, as well as supporting local customers with a full-stocked counter sales.
"As we get ready to launch a number of exciting new customer programs and services in 2019, this facility will help support our continued expansion," says Coolidge. "Beyond providing the infrastructure necessary to stock and manage sufficient inventory for our customers, it helps reinforce redundancy for reliable business continuity for our entire footprint."
The company has also been developing its HVAC vertical so it can offer same-day parts delivery to business. Adding to that, Encompass is also preparing to release a special app that will help field technicians track and maintain popular repair parts within their service vehicles later this year. The app will enable techs to conveniently place orders online with Encompass and quickly replenish inventory.
"We are constantly exploring ideas to help our customers be more successful," says Coolidge. "Anything we can do to make their lives easier is a win-win."