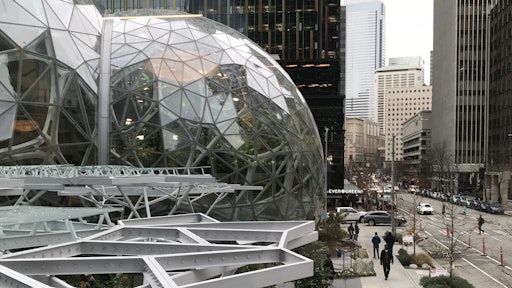 CNBC reports that Amazon is splitting its new highly-anticipated headquarters between two cities.
The Crystal City section of Arlington, Virginia is reportedly a front runner for the company's second headquarters, dubbed HQ2. Additionally, the Long Island City neighborhood of New York is also reportedly nearing an agreement with Amazon, according to The New York Times.
Since calling for proposals for cities wanting to host the second headquarters more than a year ago, Amazon planned to invest $5 billion and employ 50,000 workers in the winner. In January, 20 finalists were named.
However, several reports claim that the e-commerce giant may also be split between Austin and Northern Virginia, however, the company has not confirmed any plans for HQ2.
Since starting in 1994 in Seattle, Amazon's headquarters has grown massively, causing congestion and raising housing costs within the cities. Finalists for the second headquarters' short list have cited concerns that similar problems would follow if Amazon were to move there, CNBC reports.
Companies in this article