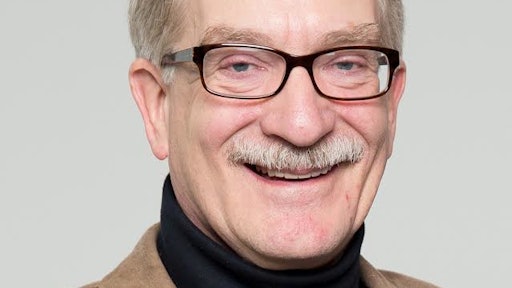 Between a massive product assortment and fast delivery options, Amazon leaves many traditional retailers fearing that the online retail giant may eventually take over the business-to-consumer (B2C) sector. As Amazon enters the business-to-business (B2B) market with its new Amazon Business marketplace, should supply chain executives start to feel the same concerns? Not for those who can offer more than just convenient online purchasing.
With the tagline "Everything you love about Amazon. For your business," Amazon Business is modeled after Amazon's consumer marketplace. Companies that register for an Amazon Business account have access to an array of business products and supplies, many of which are offered at a discounted price and come with expedited, cheap shipping options. Amazon Business differs from the site's former B2B marketplace, AmazonSupply, because it is open to businesses only. With this exclusivity, Amazon is able to significantly expand its product assortment by offering products from vendors who sell to businesses only.
While this is a threat to companies supplying businesses, there are many areas where Amazon's business model falls short for B2B companies.
What's Missing from Amazon Business
A recent Oracle study found that 77 percent of B2B commerce professionals believe that B2B customer expectations are now more aligned with those of B2C customers. B2B shoppers expect the kind of shopping experience previously reserved for B2C shoppers, which includes convenience, online access, mobility and personalization.
But when it comes to B2B, it's much more difficult for an e-commerce giant like Amazon to meet all of these expectations using its B2C approach. For businesses, certain purchases require more research, many products need to be replenished at specific times of the year and some purchases need complementary items in order for the product to meet the business' needs. Many companies also require in-person installation, support or maintenance service with their purchases.
What's more is that Amazon Business is online only, which means the products are not offered at physical stores, in catalogs or even through direct mail. This means that B2B buyers using Amazon Business experience a disconnect between their online and offline shopping experiences. Additionally, there are no experts available to help business owners make the right decision for their businesses. While this works for more casual shoppers looking for deals on products that may not be vital to the operations of the business, it's not the ideal shopping situation for more serious business buyers.
Business buyers need more than just a vast marketplace of products at discounted prices. They need increased personalization, additional services, guidance and the comfort of knowing that the supplies they purchase are right for their businesses.
The Opportunity for Suppliers
Despite Amazon's arrival on the scene, existing suppliers have an opportunity to stand out by becoming more personal with the B2B customer. Suppliers that are able to provide contractual arrangements, service agreements, better insights into demand patterns, and also unique offerings based on past purchases and installations are able to provide more than Amazon can. This type of personalization needs to go beyond just the sale of the individual item and smaller traditional suppliers are in the perfect position to do so.
Suppliers need to provide a consistent experience for business customers not only on e-commerce sites, but also through direct mail, email, catalogs and even in store. Suppliers should look to more advanced master data management (MDM) and product information management (PIM) capabilities that can enable an orchestrated content experience. By providing more persuasive and personalized content, suppliers can improve the customer's ability to make the right decisions for their businesses not just on a convenience purchase, but for essential business operations.
Additionally, suppliers can gain a competitive advantage by having more intimate connections with their business customers. Rather than relying on an algorithm to suggest products like Amazon does, suppliers can provide more unique recommendations based on the business' model, what worked well for it in the past, budget constraints, local regulations and specialized industry requirements. With better content and a more personal connection with the customer, suppliers can provide products as a package based on the business' true needs, rather than random items that a business may buy individually. Unlike Amazon, suppliers can also share these insights with their customers and truly serve as a partner to help businesses grow and succeed long term.
Moving forward, suppliers must continue to build interactive relationships with their customers. Bundling services with products—and managing quality all the way through the installation or use of the product—is not available on Amazon, which is more of a product-based, quick shipment service. Look into more advanced content, learn more about your customers and provide them with services they simply cannot receive on Amazon. Amazon works well for the B2C sector and it will make inroads into businesses, but there are opportunities to differentiate with content, services and insights into your customers' businesses.
Companies in this article