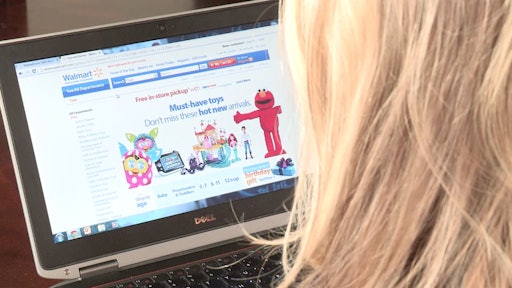 Walmart.com is making two significant changes to its third-party marketplace shopping experience ahead of the holiday shopping season.
Beginning in November, millions of items sold on Walmart.com by third-party sellers will be made available for free two-day shipping without a membership fee. The retailer is also simplifying the returns process for items purchased from its third-party sellers, including launching the ability to facilitate returns of these items at any one of its 4,700 stores.
Expanded Free Two-Day Shipping
In an effort to compete with Amazon Prime, Walmart launched in 2016 free two-day shipping on millions of its most popular e-commerce items. Now an industry standard, Walmart will expand free two-day shipping to items sold by its highest performing third-party sellers.
"Customers love the offer and the ability to get products quickly without having to pay an annual fee. In the coming months, you will see millions of additional items with the two-day free shipping label as we work with hundreds of our high-performing marketplace sellers to extend the offer to their eligible items," says Scott Hilton, chief revenue officer for Walmart eCommerce U.S., in a blog post.
Simpler Returns Online and In Store
In addition, Walmart is simplifying the returns process for its marketplace items. Customers will now have two options for returns—either by printing out a return label from their Walmart account and shipping it back to the seller, or they can return eligible items in store.
"A great product return experience is a top contributor to overall customer satisfaction and repeat purchases, so we're simplifying the process for marketplace items," says Hilton. "And, we're not stopping at simplifying the return process online. To make it even more convenient for the 140 million customers who shop our stores weekly, we are launching the ability to return eligible marketplace items in store. With 90 percent of Americans living within 10 miles of a Walmart store, we think this is going to be a real game changer for our customers."