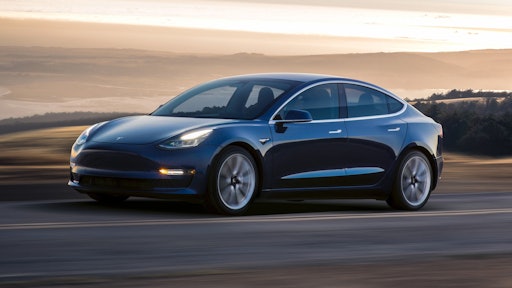 Production delays of Tesla's Model 3 car is what is keeping Elon Mus awake at night, and with good reason too. The automaker is about to enter one of the most critical phases to boost production of the Model 3. If not, it could face serious financial consequences.
Tesla will announce if its production for the Model 3 is on track in April. The goal of producing 5,000 Model 3s a week has already been delayed twice. Tesla's goal is critical to generate enough money to sustain operations without raising more capital. Tesla went through $1 billion a quarter last year, leaving it with only $3.4 billion at year-end. If the company moves at a similar pace, they could be out of cash later this year.
If Tesla can't reach their goal, it would receive pressure to raise money from the debt or equity markets. The company has said that they have $2 billion in unused credit facilities and funds, though some of the capital is subject to specific conditions for use.
At SXSW, Musk told on goers that they were making good progress on the Model 3. He also recounted how Tesla nearly went into bankruptcy in 2008. Although many investors shorted the stock over the years, he proved Tesla could build a global luxury brand of electric cars with a devoted following beyond environmentalists.
To read the full original article, please click here.