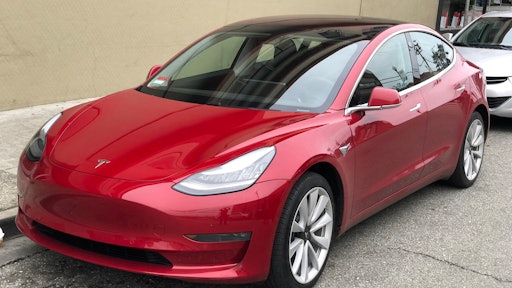 Fahmi Quadir believes that Tesla is facing major risks to its supply chain as some vendors are allegedly not getting paid.
According to Quadir, the founder and chief investment officer of Safkhet Capital LP, some suppliers to Tesla have filed for bankruptcy, posing a risk to the carmaker because many of its components are single-sourced.
After Quadir's comments went public, Bloomberg reports that Tesla shares dropped as much as 3.7 percent. The stock is down 18 percent overall this year.
No vendors or suppliers have been identified by name about leaving Tesla's supply chain.
Bloomberg reports that Elon Musk sent employees an internal email earlier this month saying that they were "very close to achieving profitability and proving the naysayers wrong" on its Model 3 sedan production.