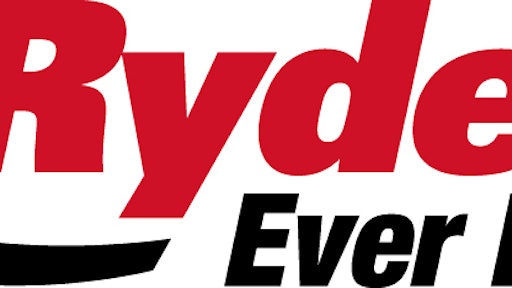 Ryder System Inc., a leader in commercial fleet management, dedicated transportation and supply chain solutions, is expanding its commitment to innovation with several new partnerships, including sponsoring Plug and Play, a global startup ecosystem and venture fund specializing in the development of early-to-growth stage technology startups in 12 verticals.
"Ryder is constantly looking for new ways to promote innovation and efficiency within our customers' supply chain operations, and this latest partnership with Plug and Play will help us accomplish just that by accelerating the development of some of the greatest emerging technologies to date," says Steve Sensing, Ryder President of Global Supply Chain Solutions. "We're confident Ryder's unparalleled engineering and analytics expertise will advance the strategic priorities of Plug and Play and its partners, and ultimately drive innovation within supply chain and logistics."
Ryder's sponsorship of Plug and Play will focus on accelerating projects across a variety of industries, addressing the need for supply chain management and effective logistical operations in almost every type of business. Ryder will engage with a select group of startups to provide executive mentoring, technical expertise, and the opportunity to potentially pilot startup solutions within its own operations. This will create an added benefit beyond standard startup scouting.
"Plug and Play is proud to receive support and industry expertise from Ryder as the newest addition to our Plug and Play Supply Chain & Logistics program," adds Saeed Amidi, founder and CEO of Plug and Play. "At Plug and Play, we believe that early stage companies have the potential to develop innovative solutions that will vastly improve businesses and lives—from new tracking technologies for shipments, to AI and robotics, to new innovative solutions for last-mile delivery. Tapping into Ryder's supply chain engineering expertise will help Plug and Play accelerate and grow world-class startups in supply chain and logistics faster and at a larger scale."
Ryder's Focus on Bringing Innovative Solutions to Market
Ryder has launched and supported the development of several innovative solutions within the supply chain and logistics industries. Earlier this year, Ryder announced RyderShare™, a cloud-based platform that provides real-time shipment visibility, predictive alerts, and exception dashboards. Ryder collaborated closely with several customers who were seeking greater network visibility and proactive event management around their shipments in order to make critical decisions around factors that impact their business. Ryder's deep engineering expertise, combined with features that enable real-time exception handling, routing, and analytics, has established RyderShare as the ultimate tool in logistics network management and customer service.
Ryder has also implemented several innovative technologies into its customers' supply chain operations such as transportation asset and identity tracking pilots which offer greater visibility into tracking trailer conditions as well as monitoring location, utilization, and load temperatures. The company is also utilizing remote controlled aerial drones to assist with monitoring inventory levels and auditing as well as autonomous forklift systems and robotics to supports its warehouse management solution.
Companies in this article