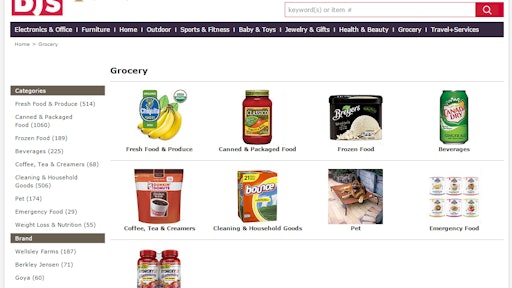 CommerceHub, a distributed commerce network for retailers and brands, announced that BJ's Wholesale Club Inc. (BJ's) selected CommerceHub's unified platform to drive omnichannel growth. CommerceHub's network of thousands of brands and distributors can help BJ's provide its members with great value and great products.
"We're committed to delivering uncompromising value to our members and CommerceHub is a strong partner," said Jackie Cunningham, vice president of e-commerce at BJ's Wholesale Club. "Its simplified platform, robust technology and extensive network allow CommerceHub to help us manage our existing network and onboard new vendors as we continue to meet our members' unique demands."
BJ's, an operator of membership warehouse clubs in 15 states from Maine to Florida, selected CommerceHub to implement its virtual inventory solution. The platform will coordinate the process of buying, storing and shipping inventory from CommerceHub's network of approximately 9,500 drop-ship suppliers that receive orders and ship products directly to consumers. BJ's intends to also deploy CommerceHub's customer-centric performance measurement capability, which helps provide greater visibility and control over supplier network compliance for on-time shipments and deliveries.
"The pace of commerce means consumers expect to move easily between online and offline," said Frank Poore, president and CEO of CommerceHub. "We grasp the specialized needs of BJ's connected membership base. Establishing the infrastructure to offer the right products and smoother delivery allows us to mirror their members' offline experience across channels, adding another dimension to the retailer's already multi-faceted offerings."
BJ's joins a network of trading partners, which in 2015, powered an estimated $11.6 billion in gross merchandise value (total economic value of goods) through CommerceHub's platform.
Companies in this article