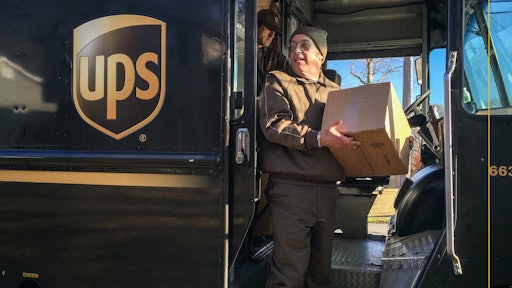 United Parcel Service Inc. (UPS) may join its rivals in offering Saturday delivery for standard ground packages, as the company adapts to surging online shopping and an increasing reliance on home-based customers.
The world's largest package-delivery company will test the service this summer in a few U.S. locations to see if the volume of shipments justifies the cost, said Steve Gaut, a spokesman for the shipper.
"We just continue to see more and more demand for e-commerce shipments," he said.
UPS may need to adopt Saturday delivery to defend against FedEx Corp., which already drops off ground-shipped items at homes that day. So does the venerable U.S. Postal Service, which also makes Sunday deliveries in some markets on behalf of Amazon.com Inc. Many customers prefer receiving items on weekends and home deliveries are expected to account for more than half of UPS's total by 2019.
To read the full story, please click here.
Companies in this article