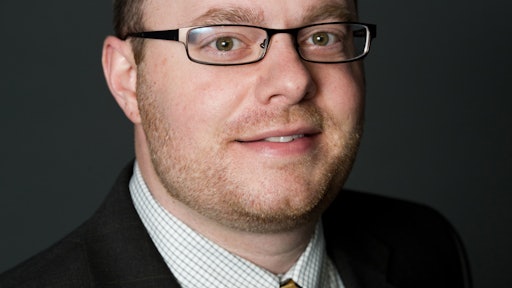 JLL announced that it added a former Wal-Mart real estate executive to its retail and e-commerce distribution (ReD) platform. Matt Powers joins the firm as an executive vice president and will be responsible for growing the business globally.
"e-Commerce is rapidly changing and expanding, which impacts supply chain networks worldwide," said Craig Meyer, president of industrial brokerage and capital markets, JLL Americas. "With Matt's breadth of experience at Wal-Mart—the world's largest retailer—our clients will gain a competitive edge. He is a great addition to our platform."
Powers joins JLL's ReD experts who advise retailers on their distribution real estate strategies. His experience in site selection and negotiation will allow him to implement solutions that help clients achieve their supply chain, e-commerce and omnichannel operational goals.
"JLL is renowned for its people, and their deep understanding of supply chain and industrial real estate," said Powers. "I'm thrilled to work with the best in the industry and have the opportunity to make an immediate impact, helping our retail clients with the most efficient and forward-thinking solutions."
Powers was previously the director of realty acquisitions for Wal-Mart, in which he developed, maintained and executed the strategic plan for Wal-Mart and Sam's Corporate Properties' industrial real estate. He oversaw a 150 million-square-foot portfolio, including a national fulfilment center network that enabled two-day and same-day delivery.
Powers holds a juris doctorate from the University of Arkansas at Fayetteville, a master's of business administration from Webster University and a bachelor's of arts in government from Nicholls State University. He is a certified commercial investment member (CCIM) and former chairman of the Pea Ridge Planning Commission, and was previously treasurer of the Family Network Board of Directors.