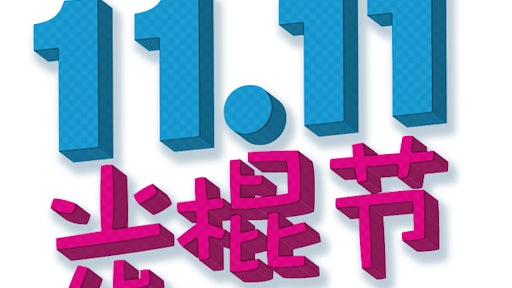 Oct. 30, 2015—Preparations have intensified for Alibaba Group's Double 11 day, the world's biggest online shopping festival slated for next month, as its affiliate Cainiao Logistics unveiled a vast operation for the campaign that could rival the size of a full-scale military exercise.
"The massive number of delivery orders [expected to be] generated from this great online shopping event really pushes us and our delivery partners to do our very best," Cainiao chief technology officer Ben Wang said.
Cainiao estimated that it will deploy more than 1.7 million delivery personnel, 400,000 vehicles, 5,000 warehouses and 200 aircraft to support Alibaba's Double 11 campaign, which is held on November 11 as part of the much-anticipated Singles' Day event in mainland China.
To speed up international deliveries, Cainiao has launched its Hassle-Free Logistics Service—a program supported by 49 cross-border delivery partners, which have set up 16 dedicated cross-border delivery routes and 74 warehouses to handle 4 million packages a day.
To read the full story, please click here.