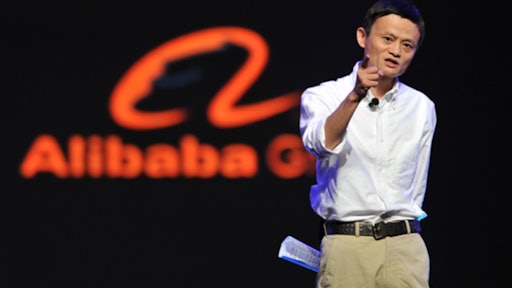 Chinese e-commerce titan Alibaba Group Holding aims to offer a group online platform that will help smaller enterprises, farmers and individuals export products, Executive Chairman Jack Ma Yun said.
Ma told young local entrepreneurs here that he wants small businesses and entrepreneurs to achieve "success in the world." He has been pushing for the creation of an Electronic World Trade Platform designed to bolster global e-commerce. His comments reflect his ambition to take the lead in the field.
The Alibaba chairman also touched on the opportunities for agricultural exports through e-commerce, such as Thai farmers selling produce to China on their own. If farmers can use their mobile phones to sell online, "society changes," he said.
Ma also revealed that, in a meeting with Thai Prime Minister Prayuth Chan-ocha the same day, he had discussed the possibility of tariff-free agricultural trade between smaller Thai businesses and China. Details will be ironed out over the next year, he said.
To read the full story, please click here.