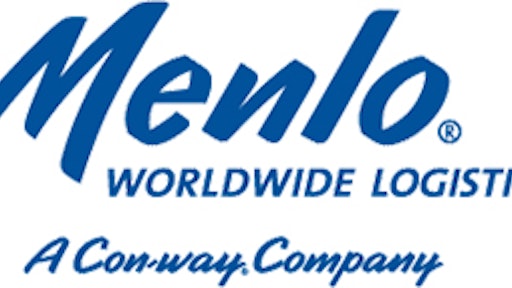 SAN FRANCISCO and BANGKOK, Feb. 11, 2014 /PRNewswire/ -- Menlo Logistics (Menlo), the US$1.6 billion global logistics subsidiary of Con-way Inc. (NYSE: CNW), today announced a new partnership with Starbucks Corp. to provide logistics management services for the global coffee company's growing operations in Thailand.
(Logo: http://photos.prnewswire.com/prnh/20130313/MM76898LOGO )
Specifically, Menlo will provide warehousing, inventory and transportation management services for Starbucks' chilled, frozen, air-conditioned and ambient products from a new 7,635-square-meter dedicated warehouse located at Bangna Km.23 in Bangkok. The scope of the relationship with Starbucks includes warehouse returns, transfer management, pick and pack, labeling and kitting, and repackaging as needed. Menlo will also manage nighttime product delivery to Starbucks stores and will design the daily and weekly delivery routing for chilled and ambient products to all Starbucks stores throughout Thailand.
"We needed a reliable partner in Thailand that could analyze our specific needs and execute a plan to reduce costs, further streamline our operations and improve service tracking," said Ravee Purananda, Senior Manager of Supply Chain Operations at Starbucks. "Menlo is providing us with a comprehensive logistics solution designed to meet those needs, and we look forward to further developing our presence in Thailand with their support."
Starbucks operates more than 6,000 locations worldwide. In Thailand, there are currently 182 stores throughout Bangkok and Upcountry, with another 30 locations planned by end of 2014.
"Being selected by Starbucks as their partner in Thailand is a testament to our industry expertise and our ability to design and implement logistics plans that maximize supply chain performance," said Desmond Chan, managing director, South Asia, Menlo Logistics. "Menlo has successfully operated in Thailand for eight years and we are thankful for the opportunity to work with Starbucks to support their growth in the country."
Menlo is a leading global provider of logistics, transportation management and supply chain services with operations on five continents, managing dedicated and multi-client warehouses in Southeast Asia, China, India, Australia, North America and Europe. All of the company's facilities worldwide operate under the Lean principles of continuous improvement and reduction of waste.
Follow Menlo on Twitter: http://twitter.com/MenloLogistics
About Menlo Logistics
Menlo Logistics, LLC, is a US$1.6 billion global provider of logistics, transportation management and supply chain services with operations in five continents, including North America. As a third-party logistics provider, San Francisco, Calif.-based Menlo Logistics' services range from dedicated contract logistics to warehouse and distribution management, transportation management, supply chain reengineering and other value-added services including packaging, kitting, order fulfillment and light assembly through a strategic network of multi-client and dedicated facilities. With more than 17 million square feet of dedicated warehouse space in North America, the Asia Pacific, Europe and Latin America, and industry-leading technologies, Menlo Logistics creates effective, integrated solutions for the transportation and distribution needs of leading businesses around the world.
Menlo Logistics, LLC, is a subsidiary of Con-way Inc. (NYSE: CNW), a $5.5 billion diversified freight transportation and logistics company. For more information, please visit us on the Web at www.con-way.com.
SOURCE Menlo Logistics