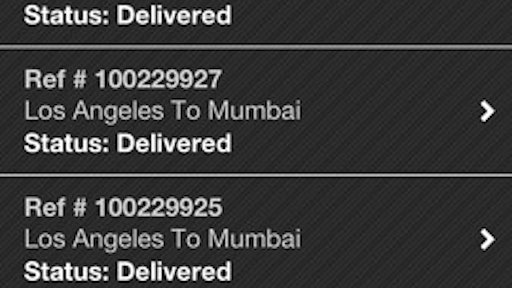 Eden Prairie, Minn.—Feb. 18, 2013—Global logistics company C.H. Robinson Worldwide Inc. developed a mobile app to extend the reach of the Navisphere platform, to allow users access to critical shipment information with Apple or Android mobile devices.
"Supply chains are constantly in motion, so having continuous visibility to each movement is a requirement for logistics professionals," said Tom Mahlke, Chief Information Officer, C.H. Robinson Worldwide Inc. "The Navisphere app gives customers another method to stay connected and informed on all their shipments."
Navisphere app users are able to view detailed shipment information by searching for shipments via pickup or drop off dates, container, customer reference or C.H. Robinson load numbers. In addition, users are able to view events of a shipment; imaged documents; and can email their account representative with questions on a particular move.
C.H. Robinson introduced the Navisphere platform in November 2012. The platform allows customers access to a centralized network of more than 100,000 supply chain partners, without the need to integrate with each provider individually.
The Navisphere customer app can be downloaded for free at the Apple App Store on iTunes, Google Play and Amazon Marketplace.
Companies in this article