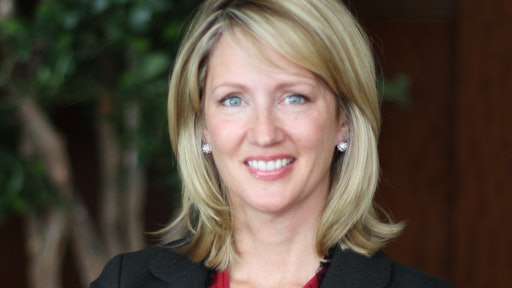 Eden Prairie, Minn.—Jan. 4, 2013—Global multimodal logistics services provider C.H. Robinson Worldwide Inc. promoted Angie Freeman to Vice President of Human Resources.
"Angie has a long-term track record of successful leadership in numerous areas within C.H. Robinson as a result of her widespread responsibilities over the past 14 years," said John Wiehoff, Chairman and Chief Executive Officer. "I am confident in her abilities to lead our company in defining and shaping the role of human resources and leading our team of human resource professionals."
Employed with C.H. Robinson since 1998, Freeman will oversee global HR functions including employee relations; benefits; recruiting and learning; and development. In addition, she will lead key initiatives to support C.H. Robinson's talent strategies.
Prior to this position, Freeman was Vice President for Investor Relations and Public Affairs with C.H. Robinson, responsible for overseeing development and execution of enterprise branding; corporate reputation; sales support; and stakeholder relations strategies.
In addition to her new role, Freeman continues to serve as President of the C.H. Robinson Foundation which was established in 2005 to provide philanthropic support to communities. She also is a board member and chair of Community Health Charities of Minnesota. Freeman holds a Bachelor of Arts degree and a Bachelor of Science degree from the University of North Dakota and a Master of Science degree from the London School of Economics.
Tim Gagnon, an employee with C.H. Robinson since 1999, will replace Freeman as Director of Investor Relations and Analytics. Gagnon will oversee the company's investor relations activities as well as continue to lead C.H. Robinson's analytical services. He holds a Bachelor of Science degree from Central Connecticut State University and is the Chairman of the Board for the Main Street School of Performing Arts in Hopkins, Minn.
Companies in this article