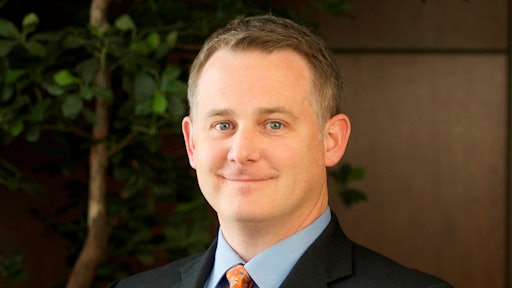 Eden Prairie, Minn.—July 13, 2012—Global third party logistics (3PL) provider C.H. Robinson Worldwide Inc. appointed Bryan Foe as President of C.H. Robinson Europe. Foe will lead the company's efforts to accelerate growth in the region from investments in the office network to developing talent and building relationships.
"Bryan has had a diverse career path at C.H. Robinson and has made significant contributions in a variety of roles," said John Wiehoff, Chief Executive Officer, C.H. Robinson and Board Chairman. "His expertise will serve the company well as we continue to develop our network and business in Europe."
With C.H. Robinson since 1990, Foe served as Vice President at C.H. Robinson and President of T-Chek Systems (acquired by C.H. Robinson in 1983) for the past nine years. In addition to his executive roles, Foe also held positions in intermodal and transportation sales before becoming the general manager of the Valley Forge, Pa. office in 1995 and general manager of the Grand Rapids, Mich. office in 1999. Foe also served as a research advisory committee member for the American Transportation Research Institute and was past treasurer of the Detroit Intermodal Association.