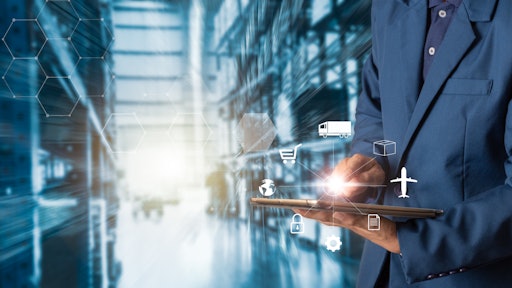 Getty Images
Softeon acquired GetUsROI LLC, a warehouse technology and implementation firm, and its AttunedLabs software development arm, providing Softeon with next-generation, fully composable tools for integration and orchestration of materials handling systems, advanced user interface development, analytics and more.
"The addition of these incredible capabilities and expertise will benefit our collective customers, as well as provide substantial future value and agility over time," says Softeon CEO Jim Hoefflin. "This is a great deal for Softeon and GetUsROI customers and significantly changes the dynamics of the warehouse software market. Softeon is leading the way to a more open, connected, agile world that will enable companies to keep up with the speed of innovation and quickly react to new requirements and opportunities, delivering competitive advantage."
"Now with Softeon, we will continue to deliver the maximum ROI from each customer's investment in distribution technologies and enable organizations to choose and successfully deploy the best solutions for their needs across software and hardware vendors. The LUCA composable enablement platform will continue to power this success for both Softeon's WMS and WES as well as the broader market," adds GetUsROI founder Mark Fralick.
From BusinessWire:
Delivered via GetUsROI's open LUCA supply chain execution platform, the tools will enable

Softeon's

WMS and WES to offer low-code/no-code integration with a wide range of materials handling systems, including mobile robots, goods-to-person technologies, traditional sortation systems, put walls and more.
Fralick will become chief technology officer at

Softeon,

while GetUsROI's Brian Pier will take the role of VP of solution delivery.