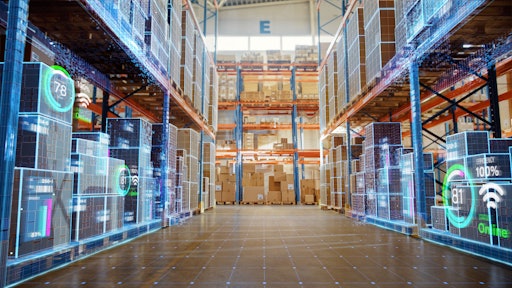 Gorondenkoff/adobe.stock.com
Retailers and consumer packaged goods (CPGs) brands are struggling to thrive while navigating a perfect storm of factors, altogether which are dramatically impacting supply chains and consumption patterns. Traditional issues of how best to handle stockouts and excess inventory are being amplified by the pandemic's long-term fallout, inflation and geopolitical tensions as well as business and consumer fears about an impending recession.
Retailers and CPGs urgently need to identify and resolve elements across their supply chains that are silent killers of optimal performance. U.S. retailers expected to see an effective decrease in the 2022 holiday season sales vs. the prior year as 30% of consumers plan to spend less money than in 2021. Retailers are also trying to move the excess inventory they brought in during the height of the supply chain issues last year. They need continual insight across their operations to respond with agility to shift in buying behaviors.
At the same time, CPG brands need to first fully understand their current supplier relationships, so that they can then make intelligent decisions as 69% plan to expand their supplier networks over the next two years. They hope to guard against continued instability in their supply chains by increasing supplier diversity. Across the merchandising world spectrum, efficiencies matter more than ever because they not only drive greater profitability but also a better customer experience (CX). This reality is not lost on supply chain and demand executives. Among chief supply chain officers, their priorities are how to deliver a better CX, improve efficiency or profitability and generate more accurate forecasts.
To move the needle requires deep knowledge across current operations and the rooting out and resolving of any inefficiencies. With those two foundations in place, real data-driven change becomes possible.
They can no longer afford to tolerate any type of inefficiency across their operations, particularly within these 3 critical areas:
1.) Establishing omnichannel consistency
Retailers need to constantly readjust their channel strategies to both attract more customers and to retain their existing base. New channels are emerging such as live commerce where consumers purchase products while attending a live streaming video event or 1:1 consultation. Consistency across all channels plays a key role in ensuring customer satisfaction regardless of whether a consumer transacts their entire purchase in a single channel or across multiple channels, such as purchase online and pick up in-store.
Take the example of a luxury goods retailer that added an e-commerce channel and needed to ensure consistency across its new online customer experience alongside its established in-store experience. With over 120,000 products on offer, the retailer faced challenges in processes such as click-and-reserve where customers reserve a product online and then come into a store to try it out before making a purchasing decision.
Previously, the retailer struggled to deliver on orders given inefficiencies between what was displayed as available online versus what goods were in the inventory. The brand began focusing on optimizing its processes and employing an execution management system to gain full transparency for its shipping, e-commerce and execution capabilities and was able to reduce its order cancellation rate by 20%.
2.) Maximizing purchasing power
One major source of inefficiency is in how a retailer or CPG purchases from its suppliers, whether finished goods or raw materials. This issue can be systematically improved however.
First of all, buying often doesn't occur on a centralized basis where organizations are taking full advantage of negotiated corporate discounts, bulk deals and other opportunities. Instead, purchasing is happening on a more ad-hoc basis at a departmental level where that information isn't shared or accessible across the entire company.
This situation is made more complex by the workflows that may require the manual entry of 20-plus fields where much of this work could be automated. At the same time, many of the previous experts in these processes may no longer be with the company. Meaning their institutional knowledge is lost. Within departments, there may also be a reliance on gut feel versus data-driven insights with the focus on tapping historical versus real-time information.
An online platform for fashion and style needed full visibility into its procure-to-pay process so that it could gain more control over those operations and ensure all purchasing across the company was taking advantage of negotiated discounts. By investing in process excellence, the brand was able to reduce maverick buying by 75% within four months of deployment. At the same time, the company is able to drive continual improvement across procure-to-payment by establishing objectives to measure and monitor including assessments of the sustainability of its suppliers.
3.) Reducing excess inventory and avoid stockouts
At the current time, retailers and CPG brands are facing the challenge of an inventory glut in one region while trying to offset a shortage of goods in another region. As they experiment and deploy different omnichannel strategies, their supply chain processes increase in complexity. A retailer that now offers online customer delivery may need to think about how they prepare certain items so that they can withstand a delivery journey.
Yet, reducing excess and stockouts can be addressed. As an example, a CPG company was looking to enable its teams around the world to make continuous process improvements in their supply chain operations. Inefficient processes were leading to high inventory levels, which resulted in extra costs. The CPG needed to be able to see where the bottlenecks existed between their operations and those of their upstream and downstream supply partners. By uncovering those hidden inefficiencies, the CPG reduced excess inventory by $800,000 from order entry and order fulfillment.
Many companies find that the hardest issue they're dealing with is the pace of supply chain disruptions and being able to react and recover quickly from those impacts. There's no longer the luxury of having one month to pull data from various systems to understand what's going on inside their operations as they have a week or less to act.
By finding and fixing inefficiencies in their supply chain processes, retailers and CPG brands respond more swiftly to both anticipated and sudden shifts in consumer demand behavior and global supply chain operations.