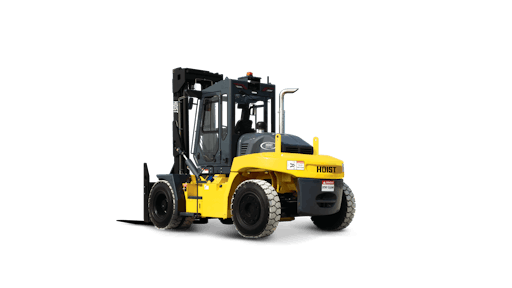 Toyota Material Handling Heavy Duty Division
Toyota Material Handling's heavy duty division Hoist PV-Series pneumatic tire forklifts, designed to move with a capacity ranging from 22,000-30,000 pounds.
Available in five different models, the PV-Series is engineered to perform heavy-duty tasks in the lumber, steel and automotive industries.
From MHI:
The Hoist PV-Series is powered by a Cummins 4-cylinder 173 HP diesel engine.

The electronically controlled Dana TE-10 transmission paired with the heavy-duty drive axle provides smooth, reliable performance and allows for maximum durability in high-capacity and outdoor applications.

Additional features include wet-disc brakes, an advanced hydraulic system and a manual tilting cab.