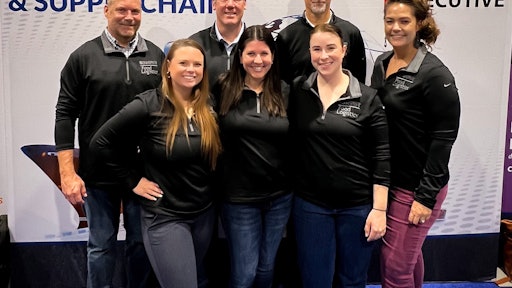 "There's an Excellence to be aspired to. Always outwork everyone else. Do your job. Show up. It's not a power trip. Just do the work," according to Ron Howard during his keynote session at ProMat this past week.
While Ron Howard means many things to many things (whether it's as Opie Taylor from the Andy Griffith Show or as director of some of the most acclaimed movies such as Parenthood, Apollo 13 and Willow), it was that one phrase that continues to stick with me. That's because showing up to do the work applies to every industry, not just supply chain. It resonates in sports teams, hospitals, schools, construction, customer service and more.
From a supply chain standpoint, showing up and doing your job is what keeps the wheels on the bus keep turning.
That and the emerging technologies on display throughout the show help, ha.
ProMat 2023, which took place March 20-23 in Chicago, is said to be the material handling and logistics industry's premier global event, complete with robotics, automation, technology, warehousing solutions and more.
This year's theme, "Touching the Future of Supply Chain," was proof that robotics has entered the building… and is here to stay.
From exoskeleton suits and forklifts equipped with GPS to procurement software, worker safety solutions and robotics, this year's show helped the 51,000 attendees touch the future of supply chain with equipment and technologies that deliver efficiency and productivity.
Attendees saw case handling in action, watched robots pack and unpack, witnessed companies introduce a plethora of solutions and visited the 1,000-plus exhibitors and attended the 150 educational sessions.
Guess who also showed up???? Some of our Pros to Know winners at our own Industry Night party. Attendees watched a short video interview with our overall Pros to Know winner, Nicole Glenn, founder and CEO of Candor Expedite Inc. Winners also reveled in taking pictures in front of our awards logo backdrop and mingling amongst the community of fellow winners.
Four days and 62,000 steps later, it's safe to say that this year's ProMat definitely showcased the future of supply chain. We hugged, shook hands, exchanged business cards, networked and made connections to help our businesses forge ahead.
Hope to see you at MODEX 2024 in Atlanta to get the "full spectrum of the supply chain."