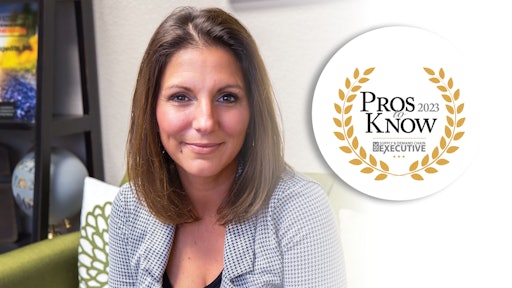 Nicole Glenn is known for walking the talk -- what you see is what you get. She gives her heart and soul to everything she does and does so with purpose and candor.
But when she thinks back to the past 23 years of her logistics career, it's the lack of candor and honesty in transportation that prompted her to develop Candor Expedite Inc., an expedited delivery and logistics service provider.
"The name Candor was selected based on my experiences of being in logistics for 18 years. I had witnessed time and time again the dishonesty that ripples throughout our industry. This dishonesty comes in all forms and creates a domino effect within the supply chain for a client; it stops production lines from running and causes manufacturers to lose clients. It has an unidentifiable amount of time spent for a company tied to it; whether it's chasing answers or making contingency plans, it's a waste," Glenn says.
"I knew we could develop a company that cut through this issue and bring clarity, honesty, transparency and deserved service to the manufacturing world, allowing our clients to become the hero of their stories when partnering with us," she adds.
Since then, under Glenn's leadership, Candor Expedite has seen a 158% increase in revenue from $4 million to $11.1 million in 2021 and continued into 2022. She's doubled Candor's staff with a focus on hiring and empowering females in logistics. She was awarded by the Women's Best Enterprise Network Council for giving female logistics leaders the opportunity to connect with supplier diversity programs across the United States. She also developed the Ladies Leadership Coalition podcast, which spotlights women in supply chain and logistics making a difference in the industry and their respective communities.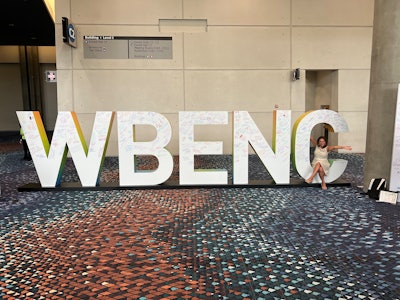 What's more, Candor Expedite has helped many companies reduce their freight budgets by re-evaluating how they are moving freight, some saving 30-40%.
"When entering transportation, I never envisioned it would become my entire career until I quickly realized that I would love the chaos to help the world move. I would tell people that I worked in logistics, and they would look at me strangely; trucking was not a place for a young woman in their minds. Yet, I pressed on with my love of solution-generating and developing a profound learning on 'making things happen' for my clients and partners," says Glenn.
It's these reasons and more that warrant Glenn, founder and CEO of Candor Expedite, the overall winner of Supply & Demand Chain Executive's 2023 Pros to Know award.
The Pros to Know award recognizes outstanding executives whose accomplishments offer a roadmap for other leaders looking to leverage supply chain for competitive advantage. Supply & Demand Chain Executive received over 400 nominations for this award, but what differentiates Glenn from other award winners is her ability to build the smartest and most efficient freight business while advocating for supply chain education and mentoring other women in a male-dominated industry.
For the past 6 years, "we have since evolved our company due to the candidness that has come back from our clients on what matters most to them. This has led to the growth of our truckload division, our white glove services, our air freight services and our first and final-mile division," Glenn says. "We grew a company focusing on candidness, which led to growth for all parties involved, including our employees, vendors and clients."
Helping businesses become heroes of their supply chain story
Glenn entered the transportation space at just 18 years old, after being recruited by a small transportation brokerage. There, she learned the inner workings of handling a small business and working with manufacturers, carriers and drivers, all while attending community college courses at night.
Then, in 2008, Glenn accepted a position in transportation sales, where she was eager to learn more from others and experience all there is to the transportation segment.
"But little did I know that my world would change, my mindset would be reshaped, and I would have more emphasis on myself than we (a team) for the first time. I learned quite a bit about the challenges within the supply chain directly from manufacturers. An operational background allowed me to approach these challenges with a consultative solution mindset. I grew our company revenues for four years by developing our brokerage and building out an asset-based division along developing strong client partnerships," she adds.
In 2011, she took on her first executive role as president of a transportation brokerage company, where she planned to prevail as a leader, but instead was very uncomfortable in the space.
"I would be frustrated with where individuals desired change from my experiences with them in the past. Yet, I pressed on again, continually communicating and challenging the team to focus on their development and the processes to bring betterment to the company and customers. It was gradual, but I started seeing something magical happening with them and my personal growth. They began making strides in their current positions, opening to challenges and hosting conversations about plans for the company's future state. Then it happened; I fell in love with the development of people. I decided then that I was never going back to a sole contributor role as this space became the most fulfilling role I could ever want. During this time, not only did the people also grow in their positions, the company flourished," Glenn says.
That's when Candor Expedite was born.
"I had the concept of Candor Expedite two years before opening our doors with the name selection and the mission. Going out on my own was terrifying, but then I realized that it was a form of security that I could not get anywhere else to create the mission I wanted to deliver to the marketplace," she adds. "As a company, our objective is to bring candidness to our employees, vendors and clients. Growth takes change and challenge; the only way to obtain that is through true candidness."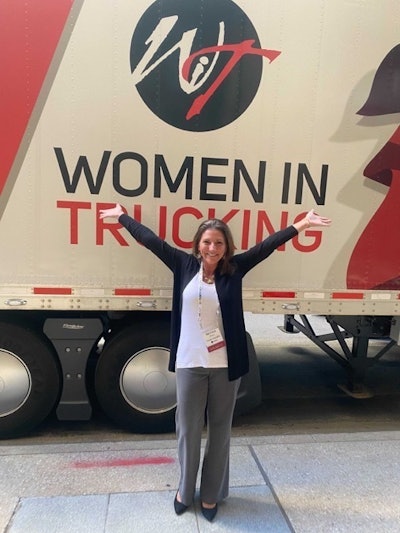 "Having an operational background has helped me identify solutions for change that require candidness to a client," says Glenn. "We challenge the status quo on standard modes of shipping to our customers to bring them the value within their supply chain that they did not even know existed. The fact that Candor specializes in expedited shipping can intimidate potential clients into believing that expedited equates to being expensive. We are focused on bringing value with tailored equipment solutions that match the shipment's size, allowing our clients the time they need to deliver superior service to theirs."
Glenn and her team continue to evolve Candor Expedite to be more things to all customers. For instance, it helps reduce empty truck miles with distribution points at 80 partner warehouses across the country. Candor Expedite also maximizes its customers' equipment usage, eliminates claims and brings in centralized communication from the start of purchasing materials through delivery.
"We can help clients reduce their carbon footprint by using equipment tailored to the size of the shipment. We can give them more time for production with the ability to speed up the delivery with direct shipping. We can bring refrigerated solutions removing the need for a tractor-trailer for one pallet of material," Glenn says. "These things sound simple, but it is custom to each supply chain, and how we listen and present candidly will help our clients make the decisions that impact their business, that matter to their business and help them become the heroes of their supply chain story."
What also really separates Glenn from other award winners is her candidness with regards to her journey and her mission to diversify the supply chain.
"Supply chain is a wonderful place for people to develop fantastic skills. It promotes creativity, technology, process improvement and much more. This industry is open to all walks of life with all different backgrounds, making it a diverse pot of goodness. I consistently deliver messages to women in the space with the idea that this industry will let them shine but that they keep applying themselves, diversifying their experience and continually building their network," Glenn says.
"Being a female in transportation has taught me to be audacious to seek challenges and turn them into opportunities. But also, it's humbling to me that a mid-size company can be acknowledged for striving for excellence," Glenn says. "Receiving this award is very humbling as it makes me reflect upon the many positive things in my career, and hopefully, the impact I have made on others."