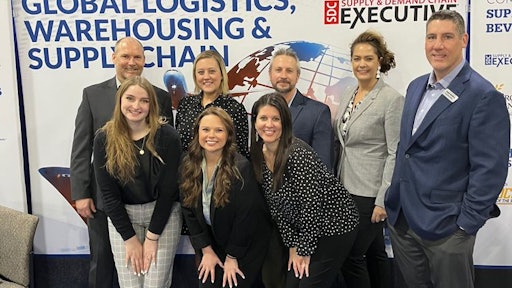 Booths. Robots. 20,000 people. This was MODEX 2022.
As I am new to the industry, MODEX was my first tradeshow. I couldn't have asked for a better introduction to the tangible supply chain world.
My entire editorial team works from home, so it was the excitement of getting together in person that kicked off a week of supply chain mania.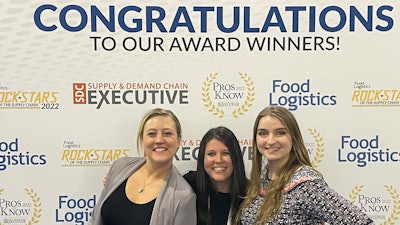 While my co-workers were slightly less enamored by their millionth tradeshow experience, I was fascinated by the many, many moving machines, incredible booths and overall experience. What's more, I was thankful for the opportunity to meet with industry experts under one (very large) roof.
From Geek+'s international debut of the PopPick to Voxware's VoxTempo product demonstration, each day at MODEX was a learning experience. I met with a handful of the supply chain's best and brightest including, but not limited to 2022 Pros to Know winner and CEO of Verusen Paul Noble, Voxware CEO and president Keith Phillips, Vecna Robotics founder Daniel Theobald and so many more.
The best part of the show, though, happened right at the Food Logistics and Supply & Demand Chain Executive booth. Our editor-in-chief, Marina Mayer, hosted an exclusive live interview with our surprise overall Pros to Know winner Nicholas Matlach of Hasbro and invited our winners to take photos in front of our award backdrop after the interview. In addition, we released our exclusive print edition of Supply & Demand Chain Executive that featured Matlach and the rest of our winners of the 2022 Pros to Know award.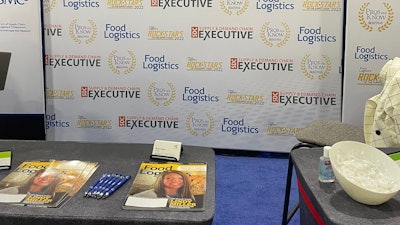 The blisters and aching feet were well worth it to be able to meet with industry experts, see the newest robots in the supply chain world and get my first tradeshow under my belt. So, thank you to everyone that made this show happen, everyone who helped shape my first tradeshow experience and everyone I will soon be flooding the inboxes of as I continue to report on all things supply chain.