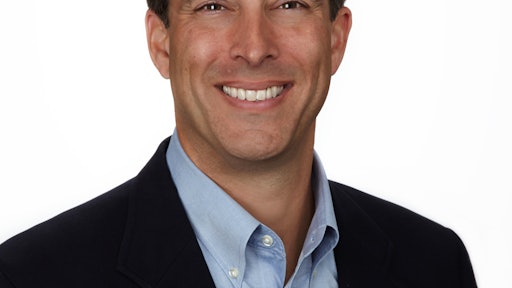 It's no secret that, in many ways, the business-to-business (B2B) industry moves slower than the business-to-consumer (B2C) industry. With a higher priority on results over innovation, the B2B industry may not be as quick at times to catch on to technology trends as its B2C counterparts.
But does it have to be this way? I don't think so, especially when it comes to customer support. Companies that want to thrive at customer engagement shouldn't be forced into a B2C solution because it's the only option they see with all the bells and whistles that makes them look innovative compared to their competition. Here are some ways customer support software made specifically for B2B can not only improve and widen omnichannel customer engagement in the B2B industry, but also cut through the clutter created in so many B2C solutions.
Make B2B Experiences Mobile-Friendly
A supply chain professional can visit many different locations throughout his or her company in a single day. Having a mobile site, support portal or even just an email-to-ticket solution enables quick communication about issues to get them resolved faster. No more dealing with spotty call quality in a warehouse at some obscure rural location—just have your customers fire off a quick email and support has a perfectly routed ticket (through ticket automation) about an issue on the floor. The best part is that this ticket falls exactly into the queue of someone who can actually resolve the ticket.
Utilize Integrations to Share Knowledge
This is one of the most overlooked areas of customer engagement. Customers feel engaged when a company—from top to bottom—has an understanding of their business. Support shouldn't start and end at a ticket; many custom integrations are available with B2B customer support software to share information with supply chain and distribution systems. For example, sharing info across a support software, order management system (OMS) and warehouse management system (WMS) can make sure products are in stock to create instantaneous upselling opportunities for support agents, but only for happy customers. How? With B2B customer support software, you can see how satisfied or dissatisfied a customer is with your service through a customer distress index (CDI) before you attempt an upsell.
Leverage Omnichannel Ticket Creation
One of the most important ways to show customers you care about them is to value their time. By leveraging omnichannel ticket creation, you reduce the amount of redundancy and repetitive information in your ticketing process. Think of this scenario: If a customer starts a ticket via live chat, but doesn't have time to finish the chat session before his or her issue is resolved, the chat conversation can automatically be converted to a ticket via B2B customer support software, and an agent can follow up with an email once he or she has the correct answer.
Create a Customer Support Hub Built for Businesses
A customer support hub can truly be an online home base for B2B customers and it declutters the customer support experience. Many B2C customer hubs focus primarily on documentation, but B2B customer hubs built through support software also allow companies to track real-time ticket statuses, product and software versions, and so much more—from a total company level or an individual contact level. A good customer hub can be very appealing, especially as customers can access it anytime, anywhere and share information with fellow colleagues as needed. It is also easy to create a hub through B2B customer support software and there's no need to reach out to an IT team every time a small change on the hub needs to be made.
In short, omnichannel customer engagement is important in the B2B industry. Unlike the B2C industry, large B2B customers can make or break a business financially, and it's important your front-line customer support team is equipped with the right technology to not only meet, but also exceed the needs of these customers. In the efficiency-oriented supply and demand chain world, conveying strong methods of efficiency with your support solutions builds customer trust and a sense of calm that this efficiency exists throughout the entire organization.
Robert C. Johnson is the co-founder and CEO of TeamSupport.com, a cloud-based, B2B software application built to help customer-facing support teams serve clients better through stronger collaboration, teamwork and faster issue resolution. A seasoned executive and entrepreneur who founded and invested in numerous software and high-tech companies, Johnson's industry experience as a business leader and a customer inspired him to create TeamSupport to give support desk teams the tools and best practices to enhance customer loyalty and positively impact product sales. Prior to founding TeamSupport, he was president and CEO of Sundance Digital, a provider of automation software to television and cable broadcasters. The company was sold in 2006 to Avid Technology.