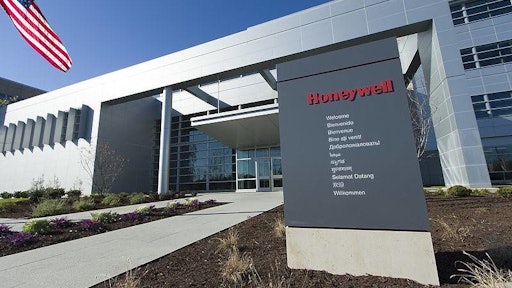 Rebuffed earlier this year in a $91 billion megadeal for United Technologies , Honeywell International insisted it saw plenty of other opportunities for growth. It is becoming apparent that the company's Plan B features a heavy dose of technology and software.
Morris Township, New Jersey-based Honeywell is reportedly closing in on a $3 billion cash and debt deal for JDA Software Group Inc., a vendor of supply chain management software currently owned by private equity firm New Mountain Capital. The parties involved declined comment on the reports, which originated earlier in the week from Reuters.
While stopping short of confirming talks or commenting on price, numerous deal-making sources did confirm that New Mountain has been seeking options for the company, which it acquired for $1.9 billion in 2012, with one banker calling Honeywell "a natural fit."
The JDA deal, if it occurs, would follow Honeywell's decision last month to spend $1.5 billion to acquire Intelligrated Inc., another privately held company that is focused on supply chain technologies. While Scottsdale, Arizona-based JDA is focused primarily on making the software retailers need to plan out their supply chain, Intelligrated makes software and equipment that is used to increase productivity in warehouse environments.
To read the full story, please click here.
Companies in this article