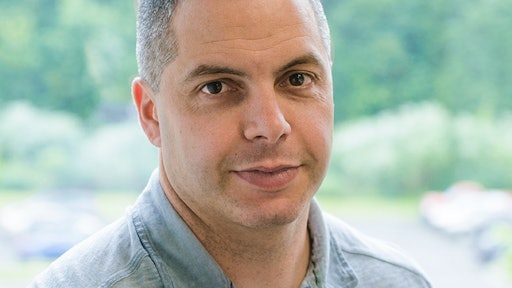 Amazon recently introduced the Amazon Payments Partner Program, which invites e-commerce platform providers and other website developers to use Amazon Payments, its payment processing service. Since its 2013 launch, Amazon Payments has given third-party merchants the option to process its customers' online payments through Amazon. Once a merchant receives certification from Amazon, online shoppers can log in to their Amazon accounts right on that merchant's site, click the Pay by Amazon button and apply their Amazon-registered billing information to purchases at that merchant automatically.
In conjunction with the original service, the Amazon Payments Partner Program has the potential to reshape the e-commerce landscape in several ways. Not only does the program attract consumers and merchants, it could have an impact on the payment processing industry. If it's successful, it can also help Amazon achieve its larger goals. Let's look at a few areas of e-commerce that could be affected by Amazon Payment's recent expansion.
Consumers
For the third straight year, according to the 2016 U.S. RepTrak, a study of over 83,000 ratings collected by the Reputation Institute, consumers chose Amazon as the most reputable brand in the United States. Its RepTrak score translates, among other things, into more than eight in 10 consumers buying products from Amazon, recommending Amazon to others and saying positive things about the company. Amazon's reputation clearly matters to its customers, and it presumably influences their shopping and purchase decisions.
Consumers who see a Pay by Amazon button on an unfamiliar retailer's website likely feels more confident about shopping at a retailer that's certified by Amazon. The button also offers more speed and convenience, so shoppers don't have to spend time creating usernames and passwords, and registering their billing and shipping addresses. Plus, that option reassures security-conscious customers who may not be comfortable sharing or storing their personal data and credit card information on a widening circle of websites.
Retailers
While the Amazon Payments Partner Program is aimed at platform providers, Amazon's real target is retail sites. There are currently over 300 million Amazon account holders worldwide, so merchants can cater to a huge portion of the online shopping audience just by adding the Pay by Amazon button. They are also listed in Amazon's partner directory, thereby increasing brand awareness among consumers.
Retailers can also benefit from Amazon's halo effect. As noted earlier, consumers trust Amazon, so an Amazon imprimatur likely instills more confidence in a retailer's site among consumers. There are measurable benefits as well; according to Amazon, when Allsaints, a U.K. retailer, added a Pay by Amazon button, its conversion rate went up 34 percent and the checkout time dropped 68 percent. The quicker transaction flow can also help bring customers back; consumers often reward retail sites that offer customer-friendly shopping experiences by returning again and again.
Payment Processors
Amazon Payments enjoyed remarkable growth in 2015:
The number of retailers installing the service went up 200 percent year over year.
The number of consumers using the service on third-party merchant sites grew to more than 23 million, a jump of at least 150 percent.
The number of payments made through the service in 2015 rose 150 percent.
These increases are a clear indication of Amazon's growing strength as a payment processor. PayPal is probably the most recognized name in the field; its net payment volume last year grew about 20 percent and it continues to look for new opportunities, including products targeting the mobile payments sector. However, Amazon has the financial and technical resources (and the ambition) to compete with PayPal and other rivals, both now and in the future, and the ease and convenience of the Payments Partner Program surely appeals to a wide range of retailers and consumers.
Amazon
As more and more retailers and consumers use Pay by Amazon, a variety of benefits may accrue for the online retail giant. For starters, Amazon takes in 30 cents, plus 2.9 percent, of every transaction it processes (a rate on par with PayPal's). The program, therefore, provides Amazon's bottom line a critical boost as Amazon's shipping costs continue to rise. It also offers Amazon a substantial step forward in the lucrative payment processing field; as online shopping continues to grow, all those additional transactions require processing.
Making the service easily available to popular e-commerce platforms also significantly extends Amazon's reach and influence across the online retail universe. Shopify, for example, one of its Premier Partners at launch, serves 243,000 merchants; each of them can now install Amazon's payment process service, and make checkout swifter and easier for Amazon's large base of shoppers. Amazon's growing presence in various facets of the online shopping experience can keep the brand top of mind for millions of consumers on a daily basis.
Just as importantly, Amazon can access ever-increasing amounts of information about the purchase behaviors of those consumers, even outside of its marketplace. Perhaps more than any other retailer, Amazon relies on the analysis of data, both large-scale and granular, to drive its strategies and tactics, and to tailor the offers, services, products, and messages it uses to attract and retain customers. In the online world, savvy retailers can turn data into power and few, if any, retailers are savvier than Amazon.
It was once thought that Amazon's goal was to be The Everything Store. However, as the company continues to add products, services, benefits, facilities, delivery functions, logistics capabilities and more to its portfolio, a case could be made that it's aiming even higher, vying for the title of The Everything Business. Its recent launch of the Amazon Payments Partner Program provides additional evidence of—and support for—that goal.
Companies in this article