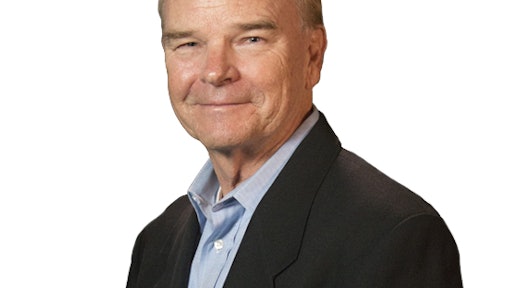 In the increasingly competitive e-commerce world, retailers continuously search for new ways to increase sales and lessen costs to profitably compete. Improving the customer experience is vital in generating and retaining e-commerce shoppers. Obviously, a well-oiled global supply chain plays a significant role in ensuring fulfillment success.
E-commerce shoppers, particularly millennials, progressively prefer to shop on mobile devices. Customer expectations for delivery are driving faster and time-definite delivery alternatives. In addition, the expectation for free delivery, along with the ability to easily shop price on the Internet, is putting a death squeeze on many merchants' margins.
In fact, a recent study by JDA and PricewaterhouseCoopers (PwC) found that only 10 percent of the 350 global retailers surveyed are making money fulfilling e-commerce orders.
Some may feel that it is game over with Amazon's shrewd e-commerce execution combined with its far-reaching loyalty programs. With undeniably deep pockets and subsidizing revenue channels, Amazon's approach is difficult to compete with. That said, based on a recent CPC Strategy report, more than half of online shoppers check prices elsewhere and do not simply turn to Amazon by default.
While the CPC Strategy report shows that price was the driving factor behind their purchase for 23.1 percent of shoppers, delivery ranked a close second at 19.8 percent of survey respondents. In a recent study commissioned by Metapack, 87 percent of e-commerce shoppers stated that they were highly likely/more likely to shop again with an online merchant following a positive delivery experience.
When the Metapack survey respondents rated their delivery experience, Amazon was well ahead of other e-commerce retailers. If we look to the acknowledged leader, what can we learn from Amazon that can be implemented to improve the customer experience?
The attributes of Amazon fulfillment that set it apart from most others include:
Delivery Choices
More than half (61 percent) of respondents in the Metapack study said they bought goods from one retailer over another because they provided more delivery choices. Home Depot recently found that, when it tested same-day delivery at a fairly significant upcharge, it was very infrequently chosen. However, overall order volume rose noticeably simply due to the choice in delivery options.
Delivery choices should be offered in a way to establish customer expectations. Having a specific expectation for delivery is a well-established feature of Amazon.
Logitech's website, as is typically the case with manufacturers' websites, has the selling price set at the recommended retail price, while Amazon prices at a significant discount. However, importantly, the Logitech site lists the delivery time as either four to seven days or two to three days. Amazon, on the other hand, offers four-day/date-specific delivery times. Amazon allows the consumer to have a choice for delivery and accurately sets expectations accordingly.
According to the 2016 UPS Pulse of the Online Shopper Study, 48 percent of shoppers find guaranteed delivery dates important when checking out online. And while customers desire a variety of shipping services, 42 percent of the time they choose ground economy over other modes. In addition, 46 percent of shoppers abandoned their shopping cart because the delivery time was too long or not stated.
Of course, once the customer expectation is set, the delivery must be made as promised. It is essential to deliver as promised. E-commerce shippers must have comprehensive service performance reporting from their carriers. They need to use analytics to determine the best carrier for each service level to specific destinations. Choosing a national carrier for the entire U.S. oftentimes is sub-optimal in terms of service and cost. For international shipments, the carrier selection can be a good bit more complex, but here again, analytics can assist in determining optimum carrier selection.
Visibility
While delivery speed and flexibility rate very high with shoppers, order and delivery visibility is a close second. Once an order is placed, Amazon and top-tier e-commerce retailers provide a seamless status of the order. From order confirmation to ship notification to checkpoints along the journey to delivery, visibility is important to the customer.
The 2016 e-commerce packaging study, Driving Customer Loyalty With Fast Delivery and Quality Packaging, by Dotcom Distribution showed that almost half (47 percent) of shoppers chose not to order from a retailer again because of poor order transparency, or a lack of insight into the status of a package throughout the fulfillment and delivery process.
In a Convey survey, 75 percent of shoppers believed proactive communication is important, with 38 percent expecting to be notified immediately in the event of an issue. The 2016 UPS Pulse of the Online Shopper Study found that 30 percent of shoppers cited an option to receive a text when the order shipped as important when checking out.
For international markets, the bar is set even higher. A DHL study in Germany found 88 percent of online shoppers said they wanted direct access to shipment tracking and 84 percent wanted to know the name of the delivery company, while 85 percent said direct links to shipment tracking portals were an essential part of any e-commerce experience.
Here again, selection of carriers is critical. Only those carriers that can provide the needed visibility, suitably integrated into the customer-facing platform, can provide the competitive visibility expected by customers.
Returns
According to the previously referenced 2016 UPS Pulse of the Online Shopper Study, returns play a critical role in consumer satisfaction with e-commerce retailers.
Amazon set a lofty goal for quick, easy returns. The process is fully integrated with the consumer's order history and is completely self-serve with free return shipping in most cases. Credit is usually applied when the return package is scanned by the returning carrier, not when it's actually received.
Building a convenient, consumer-friendly returns process touches all key components of a company's e-commerce value chain. Starting with the merchant's website, the return policy and procedure must be easy to find and understand. During initial fulfillment activity, return instructions and labels may be included as is a common practice with many e-commerce sellers today. Online initiation for returns should trigger the process, including return label and shipping instructions, credit for the returned item, return process tracking and final disposition confirmation.
An important consideration in the return process is the location to which the item is to be returned. The UPS study cited 60 percent of consumers prefer to return to a retail store. However, for pure-play e-commerce retailers, this is not available. So, for the consumers who ship their return packages, access to a carrier location needs to be convenient. In the same UPS study, 55 percent of consumers preferred to drop off at a carrier location or access point, and 21 percent preferred to leave the return in their mailbox or on their front porch for U.S. Postal Service pickup.
Nearly all carriers have a returns service that is designed to make returns easy. But here again, there may be a need to offer the consumer a choice since carrier access is a critical factor in returns convenience. While there are a number of ways to structure returns, the overriding requirement is that the process be convenient, simple to understand and hassle free.
The e-commerce landscape is changing rapidly. So are customer expectations, led by Amazon's influence. An e-commerce operation that executes effectively in delivery choices, order visibility and returns can go a long way in nearing parity with Amazon.