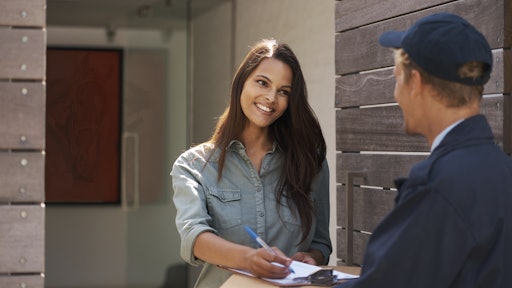 Ever since Jeff Bezos founded Amazon in 1994, he has spent tens of billions of dollars to transform the business from a cut-rate bookseller to an e-commerce giant. The company now not only sells almost every imaginable product, but it's also leading the market in cloud computing—and producing award-winning original content.
Now, speculation is growing that package delivery may be the next market the billionaire wants to conquer.
According to "The Wall Street Journal," the Seattle-based company, which has been beefing up its logistics operations for the past few years, plans to "one day haul and deliver packages for itself as well as other retailers and consumers—potentially upending the traditional relationship between seller and sender."
The newspaper came to this conclusion through discussions with "nearly two dozen current and former Amazon managers and business partners." None of them were named, which isn't a surprise given the company's penchant for security.
To read the full story, please click here.
Companies in this article