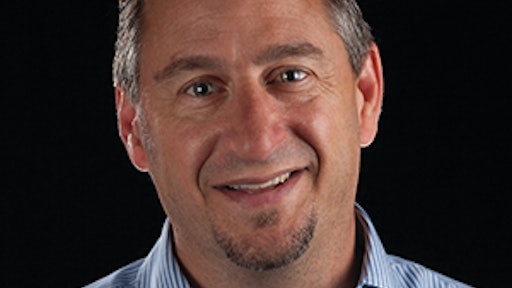 "A good hockey player plays where the puck is. A great hockey player plays where the puck is going to be."
Those words were spoken by hockey legend Wayne Gretzky. As a lifelong fan of the sport, I can't think of a better quote to demonstrate why leading retailers are building market share through online marketplaces driven by third-party fulfillment technology.
Two decades in the e-commerce business give me unique insight into the changing retail landscape. Customers want more choices at lower prices, faster delivery times and bulletproof service. They can shop, buy and check the status of their orders on their mobile devices, anywhere and anytime. With a few swipes of their fingers, they can access countless product reviews. If a retailer doesn't carry a product, consumers can find it elsewhere in seconds.
Most importantly, shoppers demand consistent and expedient service from retailers, regardless of how their orders are fulfilled.
To survive in this environment, retailers must expand their product offerings, fulfill orders quickly and efficiently, and provide outstanding and immediate customer service. It's the only way to compete for market share, revenue and customer loyalty.
In the end, they have two choices. They can invest hundreds of millions into inventory and fulfillment operations. Or they can adopt third-party fulfillment strategies. For retailers who don't have hundreds of millions … even billions … to invest, third-party fulfillment is clearly the answer.
Leading retailers like Walmart, Sears, Best Buy and Staples thought so. They decided to play where the puck was headed.
Third-Party Fulfillment Strategies
Third-party fulfillment generally involves two options: drop-ship and marketplace.
With drop-ship, the retailer and seller, usually a distributor or manufacturer, have a wholesale fulfillment relationship in which the retailer is the seller of record and is able to recognize the full selling price of the product as revenue. In a marketplace scenario, the seller is the seller of record and the retailer takes a commission, typically between 10 and 20 percent, on each sale. That commission is the retailer's revenue, and also represents the retailer's gross margin, since the retailer is not purchasing the product from the supplier and reselling it. In both cases, the retailer is free from the financial burden of operating and maintaining complex inventory management and fulfillment operations.
Some of the world's largest e-commerce businesses operate in a marketplace environment. Take Amazon, for instance. About 40 percent of its unit sales, 60 percent of its gross merchandise value, are completed through its marketplace. Excluding books, approximately 200 million of Amazon's 215 million product offerings are sourced through marketplace sellers.
Amazon is not alone. Of Sears's 148 million products, 147 million of them are offered through the marketplace. Online auctioneer eBay offers goods exclusively through marketplace channels. The latest giant to join the game is Staples, who is building an online marketplace that can boost its product offerings by 400 percent. In fact, five of the Internet Retailer Top 500 Guide's top 10 e-retailers in North America—Amazon, Best Buy, Sears, Staples and Walmart—are or will be operating an online marketplace utilizing third-party fulfillment.
The Challenge: Ensuring a Consistent Customer Experience
For all the advantages marketplaces offer retailers, they have a few drawbacks. For one, retailers give up control of pricing decisions. They also can't control which products suppliers actually offer for sale. And, retailers are unable to run promotions for individual products fulfilled through third parties or offer discounts. However, the biggest hurdle is ensuring consistent customer service throughout the fulfillment process.
This is critical from a brand management standpoint. Retailers want customers to associate products with their brands, even if the products are offered by marketplace sellers. If someone buys a product from Sears, they expect a "Sears experience," regardless of whether the product is purchased at a Sears store or from a third party via Sears' website. This is in direct contrast to eBay's customers who know they are buying through a marketplace.
Addressing this begs several questions: Can the fulfillment experience be consistent across the board? It should, particularly if a customer has questions about products sold through a third party. Can the retailer's customer service agents address questions about those products in the same manner they do for their own? Can they get tracking numbers for third-party shipments? Retailers opting to build an online marketplace absolutely must consider these issues.
The bottom line is this: Customers expect … demand … consistent service. A successful marketplace ensures this, whether products are shipped from the retailer itself or through a marketplace based on third-party fulfillment.
Making It Work
Embracing the marketplace concept is one thing. Making it work is another. If you're a retailer, how do you find new suppliers, merchandise their products properly and guarantee consistency of service throughout the shopping, ordering and fulfillment processes? The answer is simple, although it requires thoughtful planning: Introduce third-party fulfillment technology that works with your existing systems to facilitate sourcing, onboard new suppliers and products, update shelf-keeping unit (SKU) data, capture orders, track shipments and enable customer service in real time throughout the fulfillment process.
Attracting new suppliers is your first order of business. You need to identify suppliers who want to bring their products to market on the strength of your brand—essentially, suppliers who partner with you. Third-party fulfillment technology allows retailers to access thousands of suppliers and vice versa, regardless of technology compatibility. It's now easier than ever to view supplier product catalogs and access validated, compliant product information. You can even customize SKU content to support your brand, further ensuring continuity. Additionally, shipping labels can be produced to reflect your brand, no matter where products originate from.
Since successful marketplaces rely on third-party fulfillment, adopting a system that enables seamless customer service is key. Again, technology is your friend. The right solution allows your customer service agents to access data throughout the fulfillment process, regardless of where a product originated from. This includes shipping information and tracking numbers.
Other considerations apply. For example, customer service agents must proactively identify problems before they affect customers. Therefore, your system should alert them to shipping delays and other problems. You also need access to an international network of third-party logistics providers to achieve your delivery time targets, which reduces costs.
Online marketplaces are transforming the retail landscape. They are bringing suppliers, retailers and consumers closer. Through marketplaces, buyers pay less, suppliers access new markets, and retailers increase revenue and reduce costs. And, thanks to technology, shoppers can enjoy access to more products and a consistent, well-branded experience across all fulfillment channels.
Now you know where the puck is going. Play there.