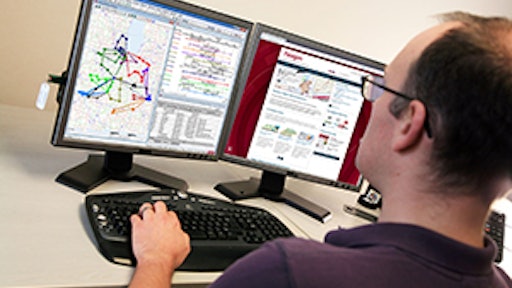 Dallas—Jan. 21, 2014—Paragon Software Systems, Inc., a provider of vehicle routing and scheduling optimization solutions, announced that Goody Goody Liquors, Inc. is using Paragon Single Depot transportation planning software to develop and implement efficient and practical transportation schedules for its fleet of more than 35 trucks located at three individual distribution centers. Using the routing and scheduling solution, Goody Goody Liquors improved customer service and reached its resource utilization goals.
"Goody Goody Liquors is focused on customer service, reducing miles, and improving resource utilization and cost savings," said William Salter, president and CEO of Paragon Software Systems. "The flexibility and ease of use of Paragon's Single Depot routing software helped them achieve these objectives."
"By automating the transportation planning task, Goody Goody Liquors can visualize the more efficient truck routes created within the system and we are able to better serve our customers because we now have a way to estimate the amount of time it should take to get from stop to stop," said Chris Otey, transportation manager at Goody Goody Liquors, Inc. "More efficient truck routes also lowered mileage and saved money on fuel costs."
Goody Goody Liquors replaced existing operational planning software with a number of Paragon Single Depot systems, which allowed them to benefit from the system's automated and advanced routing and scheduling capabilities. The Paragon software stores information about customer delivery requirements, truck capacities and drivers, and generates routes and schedules that are practical and optimized to minimize transportation costs.
Goody Goody Liquors, a large-volume liquor store chain in Dallas operates 27 retail locations. Founded in 1964, the company also has six wholesale locations that now service between 600 and 700 hotels and restaurants in the Dallas, Houston and Longview regions.
Using a highly developed algorithm designed specifically for optimizing road-based transportation operations, Paragon's software uses digital mapping to calculate the most effective delivery and collection sequences with accurate journey times, allocating loads to appropriate vehicles and drivers accordingly. This ensures that the schedules are geographically feasible to meet promised arrival time windows, while improving fleet utilization and productivity through efficient routes with minimal total mileage incurred and empty running reduced.
Companies in this article