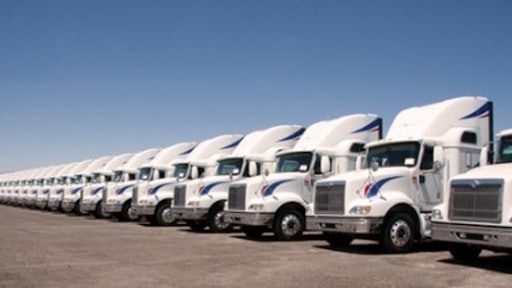 Getty Images
In the midst of the holiday freight influx and with port congestion at an all-time-high, data from Truckstop.com shows the spot market need for capacity and rate increases at Southern California ports continue to climb.
"As the supply chain struggles to keep up with demand, the spot market continues to outpace seasonal expectations," says Paris Cole, CEO of Truckstop.com. "As the market changes, it's crucial that we continue to provide our customers with solutions that help them find freight and simplify their day, enabling them to focus on what matters most – delivering loads in time for the holidays."
From PR Newswire:
The need for spot market trucks grew more than 30% from 2018 to 2021 and has increased 11% since last September, remaining steady ahead of the holidays despite usual declines in July.

Congestion at the Ports of Long Beach and Los Angeles are seeing 97% and 56% increases, respectively, in outbound loads compared to 2018 and compared to a mere 4% increase in inbound loads. Rates have also continued to balloon with both ports increasing rates by 46% since 2018.