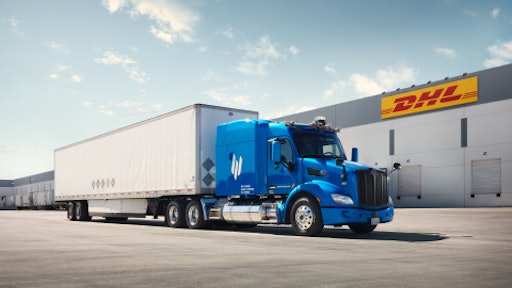 DHL
DHL joins the Partner Development Program of autonomous truck developer Embark, which will result in the courier launching Embark Driver software in 2024 for commercial use. The partnership also allows Embark to tap knowledge from one of the leading delivery services to better develop its software. DHL explains this is part of its "Strategy 2025 – Delivery excellence in a digital world" program.  
Embark continues to lead the industry with its bespoke planning analyses, accounting for a variety of logistical and procedural hurdles that need to be addressed to ensure seamless operation of autonomous trucks for partners and customers across the country. Looking ahead, Embark and DHL plan to work through key questions such as which DHL facilities to map directly into Embark's coverage map to support point-to-point movements, where autonomous trucks may provide an opportunity to grow total miles traveled, and how to prepare the broader DHL workforce for this transformation. 

This news comes ahead of Embark's planned merger with Northern Genesis Acquisition Corp. II and listing on the NASDAQ on the week of Nov. 9.