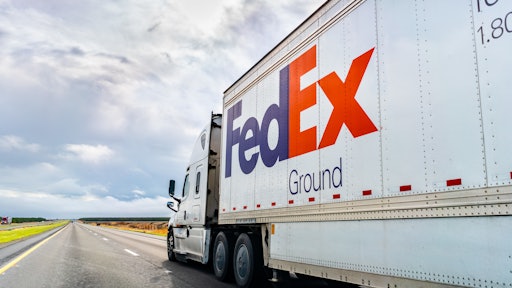 stock.adobe.com
FedEx Corp. is aiming to be completely carbon-neutral by 2040, designating more than $2 billion of initial investment in three areas: vehicle electrification, sustainable energy and carbon sequestration.
"We have a responsibility to take bold action in addressing climate challenges," said Frederick W. Smith, Chairman and CEO, FedEx Corp. "This goal builds on our longstanding commitment to sustainability throughout our operations, while at the same time investing in long-term, transformational solutions for FedEx and our entire industry."
FedEx will pledge $100 million to Yale University to establish the Yale Center for Natural Carbon Capture, ramping up research into methods of carbon sequestration at scale, with an initial focus to help offset greenhouse gas emissions equivalent to airline emissions.
By 2040, the entire

FedEx

parcel pickup and delivery (PUD) fleet will be zero-emission electric vehicles. This will be accomplished through phased programs to replace existing vehicles.

FedEx

will work with customers to offer end-to-end sustainability for their supply chains through carbon-neutral shipping offerings and sustainable packaging solutions.
The

Yale

Center for Natural Carbon Capture will catalyze interdisciplinary research across the natural sciences and engineering in an effort to accelerate this work.