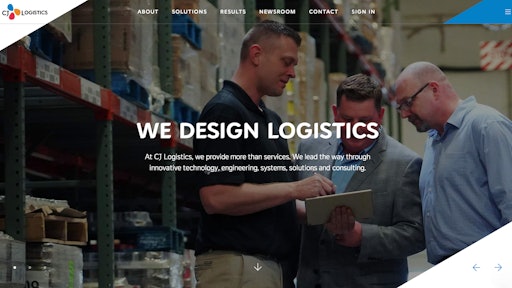 CJ Logistics
DSC Logistics officially rebranded as CJ Logistics, nearly one year after the two companies joined as one entity and close to three years after DSC transferred ownership to CJ Logistics.
CJ Logistics joined DSC to expand its North American platform, expanding over 80 locations in the United States, Canada and Mexico and exceeding 30 million square feet in warehousing space.
"We are expanding solutions, providing a worldwide network and leading-edge technology," says Ed Bowersox, CEO of CJ Logistics America and past recipient of Supply & Demand Chain Executive's Pros to Know award. "Our focus continues to be on customer value creation and cultivating exceptional talent, and now the possibilities are greater than ever before."
"We are now offering fully integrated end-to-end supply chain solutions across the globe, and it's very exciting," says Kevin Coleman, chief customer officer of CJ Logistics America. "Serving customers as one united company and brand reflects our passion for continuous improvement and a fully integrated customer experience."
From BusinessWire:
 DSC was founded in 1960 as Dry Storage Corporation. Under the leadership of former CEO Ann Drake, the company grew to become DSC Logistics

.

CJ Logistics' corporate office will be based in

Des Plaines, Ill., the longtime site of DSC Logistics' headquarters, with Bowersox serving as CEO of CJ Logistics America.