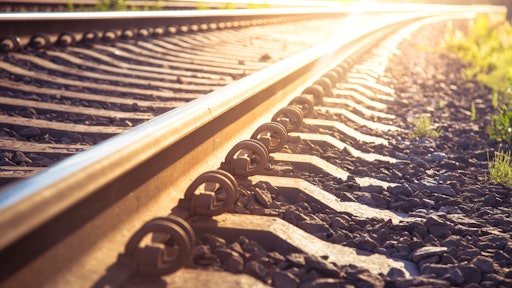 nadianb AdobeStock_167607613
Bourque Logistics launched its RAILTRAC.ai project, which aims to develop advanced tools and capabilities for customers in critical areas such as railcar repair and compliance, rail shipment management, and switch, load, and shipping operations.
"RAILTRAC.ai continues our team's efforts to provide evolving, cutting-edge solutions to our clients. We are leveraging our deep expertise in rail logistics with the power of artificial intelligence. Our goal is to develop tools that streamline and help our customers manage their rail operations," says Steve Bourque, president of Bourque Logistics.
Key takeaways:
RAILTRAC.ai explores the power of artificial intelligence, data analytics, and automation to enhance the operational efficiency in Bourque systems such as RAILTRAC, YardMaster, RAILAcct and others. It will optimize processes with automated functions to address day-to-day rail operations and improve decision-making.
RAILTRAC.ai will also empower fleet managers to streamline their rail shipment processes, reduce costs, and increase overall productivity.
Rail shipment management supports processes that streamline shipment controls and identify potential delays with support of proactive intervention with the railroads to minimize disruptions.
Switch and load optimization supports processes for facility operations that maximize efficiency and minimize idle time so loading facilities can improve asset utilization and reduce operational costs.
Railcar repair and compliance supports rail maintenance specialists in repair management and compliance with regulatory standards. It is being developed in collaboration with its partner Industrial Networks LLC to provide AI functionality via its INetRail Repair Shop Solution.