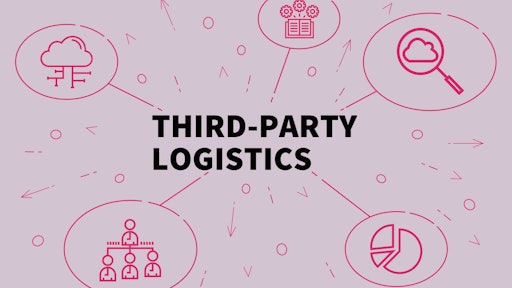 opturadesign/stock.adobe.com
Consumers have grown to love the convenience of online shopping and home delivery for everything from meal kits to cosmetics, apparel, and more. This has sent the demand for last-mile delivery services skyrocketing. To stay competitive, manufacturers and retailers are actively seeking to strengthen and improve their partnerships across the supply chain, particularly last-mile delivery capabilities. This comes as no surprise, as the survival of their businesses depends on it.
Nevertheless, they are encountering a multitude of difficulties including significant carriers' bankruptcies, labor dissatisfaction in prominent courier companies, escalating transportation expenses, demand for faster delivery, reduced service to rural regions by major couriers, and reliance on gig drivers with questionable training and dependability.
Choosing the right third-party logistics (3PL) partner from the start is one of the best ways to create strong, enduring relationships across your supply chain. It is critical to find a 3PL that complements your company culture and works well with your team and supply chain partners. Below are suggestions on overcoming the most significant 3PL and last-mile obstacles and selecting a delivery partner that ensures customer satisfaction while allowing you to concentrate on your primary business activities.
3rd Party vs. in-House Logistics Management
Utilizing the services of a 3PL to handle the complexities of last-mile logistics can provide significant value and ROI compared to managing logistics internally. An established 3PL, who specializes in last-mile, possesses extensive experience in and maintains constant industry awareness, collaborating closely with you to eliminate unnecessary tasks and mitigate risks. For small to midsize companies, it is often not feasible to maintain a skilled logistics team, fully vet and maintain relationships with a national network of regional carriers, and access top-tier technology utilized by 3PLs.
Many small to mid-size manufacturers default to using FedEx or UPS and may not be aware of other cost-saving more reliable regional carrier options. They may also be reluctant to go through the hassle of finding and vetting alternative carriers. However, a reliable 3PL provider will have a range of national and regional carrier options for different types of freight and parcels. They can help businesses find and manage alternative carriers that are well-suited to their specific needs, saving them the trouble of searching through numerous options and potentially picking the wrong partner resulting in customer dissatisfaction.
Handling multiple courier groups and managing customer logistics correspondence is a time-consuming task. Moreover, if a manufacturer's shipping volume varies irregularly or overall density is lacking, they may face situations where they are not an ideal shipper for a regional carrier partner. On the other hand, a 3PL handles a higher volume of overall shipments with their regional carrier partners, allowing them to adjust to these fluctuations easily and cost-effectively.
Here's what to look for to identify a reliable logistics partner and achieve a valuable ROI:
National Network: If you are servicing multiple regions or a smaller geographic area, look for a 3PL partner that has a vetted network within your service area vs. spending the time and resources identifying, vetting, and managing multiple couriers or 3PLs.
Carrier relationships - Managing contracts with multiple carriers can be a time-consuming and complicated task. These relationships hold significant value and influence over your business. However, by utilizing a 3PL's carrier relationships, you can unlock even more value and impact, as the 3PL can provide access to a wide range of opportunities and options that may be otherwise unavailable to you.
Shipping Density – Small or midsize companies generally lack consistent volume and density to receive discounts typically offered to high-volume shippers. By securing a 3PL partner, a shipper's volume can be pooled with the 3PL's density in a specific area. The 3PL's larger, consistent volume is more attractive to carriers and they can secure lower rates than shippers would qualify for on their own.
Price vs. Cost - When you shop strictly on price, you typically get what you pay for when it comes to service. We encourage finding a partner who continuously adds value to the relationship, ultimately driving down your total cost over time while providing a positive customer experience.
Vetted, professional drivers - Seek a partner with a reliable team of vetted, bonded, and dedicated drivers. A 3PL with committed drivers offers several advantages, such as better control over the entire transportation process and providing a consistent level of service. Additionally, these drivers can offer valuable insights on regular routes, packaging problems, customer delivery preferences and any other necessary information. Shippers who rely on a part-time driver network run the risk of providing an inconsistent experience for their customers.
Single point of contact – Shippers find concierge logistics services, such as what we offer, incredibly valuable. The opportunity to work closely with a dedicated logistics expert on a continuous basis is something they truly value. By developing a personal connection with their assigned agent, they can receive prompt responses to their queries, resolve problems efficiently, receive comprehensive analysis of their outcomes, and benefit from expert advice and insights.
Supply Chain Expertise – A 3PL with supply chain expertise can be invaluable in providing shippers with insight into fulfillment strategies, packaging requirements, and logistics management. Ideally, you want a team that works directly with you to improve efficiency and drive profitability.
Control –There are a lot of variables in shipping, and you need to have control over how things are handled. Look for a partner who supports and adds value but allows you to remain in control of decision-making.
Last-Mile Delivery – Due to the complexity of last-mile delivery in both urban and rural settings, the majority of 3PLs do not specialize in the final mile for B2B or residential deliveries. If you need last-mile services, a 3PL that specializes in nationwide last-mile can greatly enhance customer service while streamlining the shipping process. This is particularly beneficial for shipments that require special handling, such as receipt signatures, temperature control, perishable items, extremely delicate goods and high-value items. By partnering with a specialized last-mile service, shippers can experience improved convenience and reliability.
Injection Points – The closer your product is to its final destination, the more likely it will deliver on time within budget. Our customers have noted that a 3PL with nationwide injection points that handles the middle for last-mile shippers is a huge asset in ensuring timely, cost-efficient deliveries.
By finding the perfect 3PL partner, manufacturers, e-commerce companies and retailers can entrust their logistics needs to professionals who can handle them more efficiently, at a lower cost and with reduced headaches compared to attempting to manage it themselves.