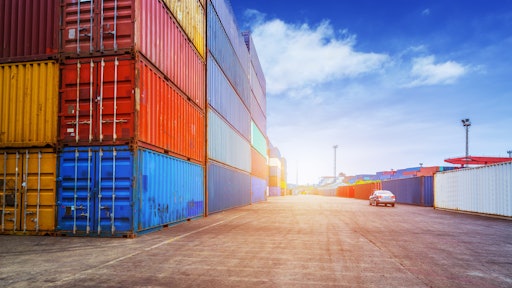 zhu difeng AdobeStock_84691685
Omni Transloading and Logistics, Inc. formed Omni Bulk Services, Inc., a natural extension to its parent company serving marine, rail, and truck transloading of bulk chemicals, foods, and gases.
"Our goal in creating a new division for bulk transport was to create a preferred direct rail-to-truck transloading service for shippers throughout North America," says Arturo Sanchez, founder and president of Omni Transloading and Logistics.
Key takeaways:
Brian Nowak will serve as the CEO and president of Omni Bulk Services, Inc.
James Ridgely,

Omni Transloading and Logistics'

VP of operations will support Omni Bulk Services as it takes a foothold in the bulk transportation service market.
The new division is backed by a senior management team well known in the logistics industry, over 75 years, for the safe handling of highly hazardous freight and food-based products.
Omni Bulk is a privately held transloader with strong relationships with all seven Class 1 railroads and short lines.
Omni Bulk also offers above-ground storage and is incorporating many U.S. port relationships to enhance services to customers.
In addition, Omni Bulk offers third-party logistics (3PL) services, from analyzing consignee data for optimum rail distribution to handling white glove truck delivery with carriers of choice.