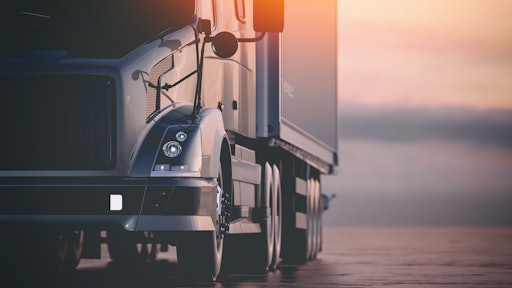 phaisarnwong2517.stock.adobe.com
After several years of volatility caused by the COVID-19 pandemic, extreme weather, vaccine mandates and driver protests, 2023 has brought a welcome return to calmer conditions for shippers. Though market conditions have stabilized, cross-border shipping still has enough complexity to cause issues if not fully understood.
International trade is a vital part of the global supply chain, and a clear understanding of common mistakes and best practices is critical to ensure a seamless and efficient border crossing experience.
Common Cross-Border Mistakes
These are some of the most frequently made mistakes in executing a cross-border shipment, and each can be avoided with attention to detail and careful preparation.
1) Discrepancies between Bill of Lading and Commercial Invoice.
The Bill of Lading (BOL) is the standard document for cataloguing the details of freight for any shipment, while a Commercial Invoice (or pro forma invoice) is used for importation control, valuation and duty determination. The information on these two documents must match, or the shipment will be flagged at customs when it reaches the border.
2) Waiting too long to establish a customs broker.
Customs brokers are the key point of contact for classifying freight, coordinating tariffs and duties, and filing paperwork with customs to ensure that freight makes it across the border. We recommend leaving at least two weeks for securing a customs broker, aligning with them on what's being shipped, and then finalizing all necessary paperwork. Customs paperwork is the responsibility of the importer of record (IOR). Shipping before a customs broker is established puts the customer at risk for delays and added costs if the shipment is held up at customs.
3) Shipping before securing alignment with the customs broker.
Once a trustworthy customs broker is secured, don't rush the process of moving a shipment across borders. One must confirm the broker has all the necessary documents and payments in order prior to initiating each shipment. For a first-time shipment, we recommend initiating a call with the customs broker, the transportation provider and the shipper to ensure everything is properly set up.
4) Not confirming after-hours information.
No matter how much one prepares for a cross-border shipment, sometimes the unexpected happens. When errors do occur, quick access to people who can fix the errors is important — including nights and weekends. As a cross-border best practice, be sure to exchange non-standard business hours contact information with the transportation provider, importer of record and customs broker.
5) Underestimating transit time.
We generally recommend adding an additional 2-3 hours to transit times to accommodate border clearance and paperwork filing. From roughly November-April, Canadian shipments are at higher risk of experiencing hazardous winter driving conditions, which can further extend transit times.
3 Tips for Crossing the Border Without Delay
For the best chance at an issue-free cross-border shipment and on-time delivery, we recommend the following:
1. Break up the shipment into manageable phases.
Due to the complexity of cross-border shipping, we find it helpful to break the process into distinct phases that are managed sequentially, rather than try to handle all the details at once.
Phase 1: Lay the foundation. Establish the importer of record for the shipment, set up a customs broker, and work with the customs broker to finalize all details and fees for the shipment.
Phase 2: Prepare to ship. Complete the initial paperwork. Select the provider (freight forwarder, 3PL, carrier, etc.) and connect them with the designated customs broker to coordinate the timing of the shipment.
Phase 3: Move the freight. Finalize the paperwork with exact shipment details (paying specific attention to aligning the BOL and Commercial Invoice) and file the completed documents with the customs broker. PARS (for U.S.-Canada freight) or PAPS (for Canada-U.S.) can be used to pre-clear shipments moving into or out of Canada.
2. Work with an experienced provider.
The right 3PL can make all the difference in securing efficient transportation for cross-border freight. Providers who have been planning and executing these moves for years have connections with trustworthy carriers and customs brokers. Working with a single point of contact ensures the freight winds up in the right hands throughout the length of the shipment.
Additionally, savvy 3PLs can often help save on your transportation costs by tapping into strong carrier networks for more competitive rates.
Experienced providers have seen the mistakes outlined above and can help mitigate potential risk. They know how to recognize the warning signs that a shipment might be in jeopardy and can help you work to complete the steps of the shipment promptly and accurately.
3. Never stop communicating.
The importance of communication cannot be understated for a successful cross-border move. The shipment and its associated documents will flow through multiple parties including the operations team, 3PL provider, the customs broker, customs agents at the border and multiple drivers. With so many parties participating in a shipment, it's important that nothing gets lost in translation.
Shipments are most successful when everyone involved is on the same page. Working with a provider who offers real-time updates can help a great deal in this regard, allowing anyone who needs an update to access the latest information instantly. If any issues or delays do occur in crossing the border, coordinate proactively with carriers and operations staff to update shipment plans and ensure a smooth final delivery.
At the onset, shipping internationally can feel like a major undertaking, but with careful planning, transparent communication, and the support of a trusted carrier or 3PL, it can be a great way to grow one's business.